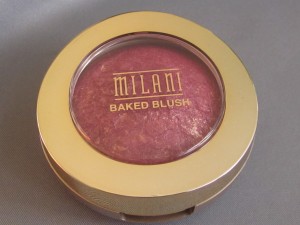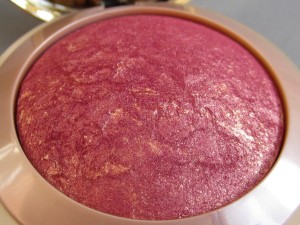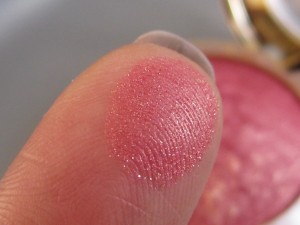 Milani Baked Blush is beautiful. Red Vino is just perfect for me because it's not too shimmery. I like some glitter on my cheeks for a highlighting effect but not the disco ball kind! This looks subtle/natural enough to use every day.
I really like this eye liner because it's so precise. Creating a thin line or thick line is easy with this pen liner. I was worried when I first used it because it looks sooo wet when applied but it dries really fast so no worries. I got black liner and thank goodness it doesn't move until I want to take it off at night as well. I have a real problem with my eyeliner "traveling" under my eyes during the day. I put it on and want it to stay put. The tube is small and compact which makes it easy to maneuver around to create a cat eye or carry in your purse. Very cool. Eye Tech also comes in Brown or Charcoal.
I love 3D Glitzy lip gloss! This is #44 In Vogue and it's so cute. I love all the glitter! Lips are pretty eye-catching with this on and it's moisturizing too. I do need a mirror to put this gloss on, the glittery goodness has to be spread out or else it can be too intense in some areas. The brush is perfect too because it holds a lot of gloss, a doe foot applicator just wouldn't work as well.
I'm crazy about Fuchsia so it's a given I love this shade. I like the formula because it really moisturizes while giving your lips a nice touch of color. Don't get me wrong you can build up the intensity on this but if you just want some slight color to your lips with a lip balm like feel this is perfect. I carry this in my purse. They are so many pretty shades available, I have to pick up a few more!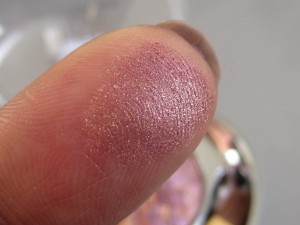 Ahhh my precious. Baked Eyeshadow #615 Fusion…..this can be used wet or dry. When you swatch it you get a great mix of gold and purple. Sometimes more gold than purple. Regardless it is beautiful. I think I'm a sucker pretty much for baked ANYTHING. I love the pigmentation. There are several different marbleized shades of eyeshadow available. I kind of want them all. They are always sold out at my local drugstores:(
All of these Milani products are approximately $8 each at the drugstore!
Disclosure: These products were provided for review by the manufacturer.