I love Nars lip gloss. I have several of them but I have a few favorites that I thought I'd show you. These four are all so different. I think there's something for everyone in this line up. Nars gloss is $24 a tube so I recommend making sure you get a color that you love. Lets take a closer look at the four I reach for the most.
Supervixen-sheer sparkling mauve
Stella-muted raspberry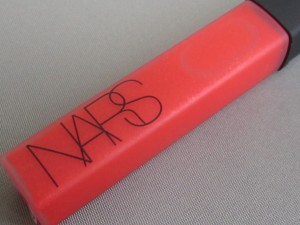 Wonder-sheer mandarin orange w/gold shimmer
Easy Lover-very sheer hot pink
Pictured from left to right: Supervixen, Stella, Wonder, and Easy Lover
Do you love Nars Lip Gloss? If so what are your favorite shades?