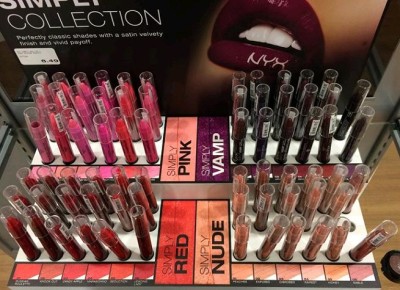 Picture Credit: Nouveau Cheap 
I saw these new NYX Lip Creams at Ulta and wanted to try them immediately. I was so pleased each shade in the display had a tester so I swatched over ten shades like a crazy woman. I picked up three to test out and they are great! I picked something from three of the four color sections. I couldn't find any shades I liked in the Simply Pink area which is a shame. I would have loved to see a darker fuchsia!
Anyway here's a look at the shades I got. First up Sable from the Simply Nude side of things.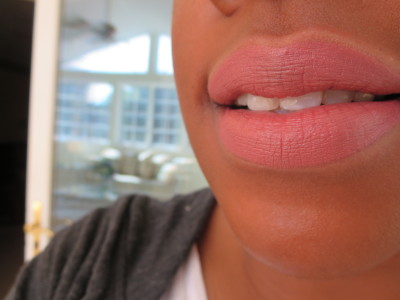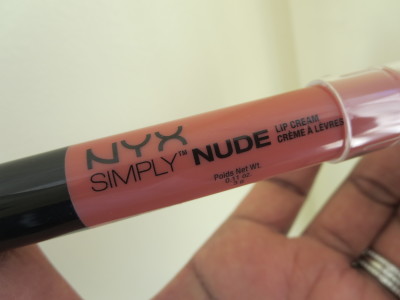 I love Sable. It's a fantastic nude shade for my skin tone and the great thing about these Lip Creams is that they are opaque and have such a light weight formula. It's sooo good. I did two trips around my lips to get the finish above. That's all it takes for a great lightweight opaque finish.
Next up the red. Candy Apple is straight up fire!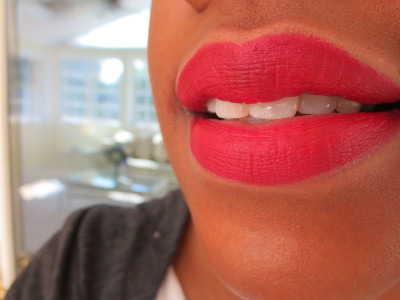 Candy Apple is the business. I love this one. It's a bright beautiful red. These lip creams twist up from the bottom so there is no need to sharpen them which is nice. They are perfect for your purse! There isn't any smell or taste with these either. I smell something actually but I think its the plastic tube that these lip creams come in.
Next up a little something from the Vampy side, Bewitching.
I love this one as well so all three made the grade. Note that these all have a satin matte finish so if your looking for something glossy these might not be right for you. I find that I can wear each one of these for hours. They do leave a small mark on cups but touching up is only needed after messy meals. The wear time is really good. Better than I expected really.
Check these out I really think that you will like them. For $6.49 each I really think they are worth it and I'll be honest I want a few more:)