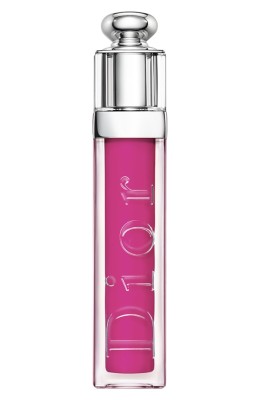 Dior Addict Exquise #772 Lip Gloss, $29.50 at Nordstrom
I rarely pick up Addict glosses but this one was calling my name. It's a pretty almost milky fuchsia. I wanted it because it would look great alone and look amazing as a glossy top to a lot of the drier fuchsia lipstick shades that I have in my stash. I really have a lot of bright pink lipsticks (big surprise right?) but gloss makes them all better! Who doesn't like juicy looking lips? Because this shade is so shiny touch ups don't need to happen often. I can slap this on and go for hours and hours! I wasn't a fan of the gloss applicator at first but I've gotten used to it. It's not bad at all.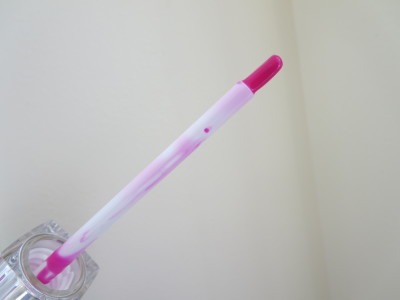 Exquise is super moisturizing. My lips feel pampered as heck! I love using glosses like this when my sore lips need help. This is almost like putting liquid Vaseline (my go to lip fix doctor) on but it has color. Fierce color! I think this is only my fourth Dior Addict gloss so I'm picky about purchasing these. I can tell you the ones I have picked up are staples in my stash. This isn't a must have but instead a nice to have product. I think it also might be a great fit for someone that doesn't like an intense fuchsia but wants something lighter and more wearable. It's pretty and girly. Thumbs up for that!
Check this out at the Dior counter. I picked mine up at Nordstrom.
From the Nordstrom website:
Straight from the runway, new Dior Addict Gloss features a featherweight formula with a flash-plumping, spotlight-shine effect. Hyaluronic spheres keep lips smooth and moisturized while mirror-like micropearls reflect light in all directions for a dazzling finish. The package is tall and sleek with a Lucite® top that mirrors the nano-spotlight effect. The precision brush applicator makes for effortless, perfect application every time.