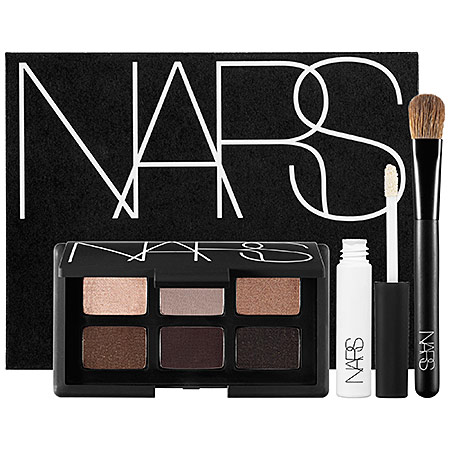 Nars And God Created the Woman Eye Kit, $59 at Sephora (online)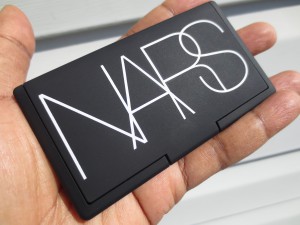 This palette came out a while ago but it's still at Sephora online and worth taking a look at if you haven't picked it up! I love Nars shadows. And rather than shelling out $20+ for a single shadow shade you get six shadows for a much better price. So when things like this come out I am all over it!  In this kit you get a eye primer sample (their eye primer is a serious fav of mine!) and a brush. This is a nice deal.
From Sephora's website:
What it is:
An eye shadow kit with six sultry shades, a travel-size Eye Shader Brush, and a medium Pro-Prime Smudgeproof Eyeshadow Base.
What it does:
Captivating and compelling, this palette of six shimmering shadows shows off your sultry side. Created exclusively for Sephora, this sleek, travel-ready set also includes a mini Smudge Proof Eyeshadow Base and Eye Shader Brush.
This set contains:
- 6 x 0.03 oz Eye Shades in Alhambra, Bellisima, Kalahari, Galapagos, Coconut Grove, Night Clubbing
- 0.09 oz Pro-Prime™ Smudge Proof Eyeshadow Base
- #3 Eyeshadow Brush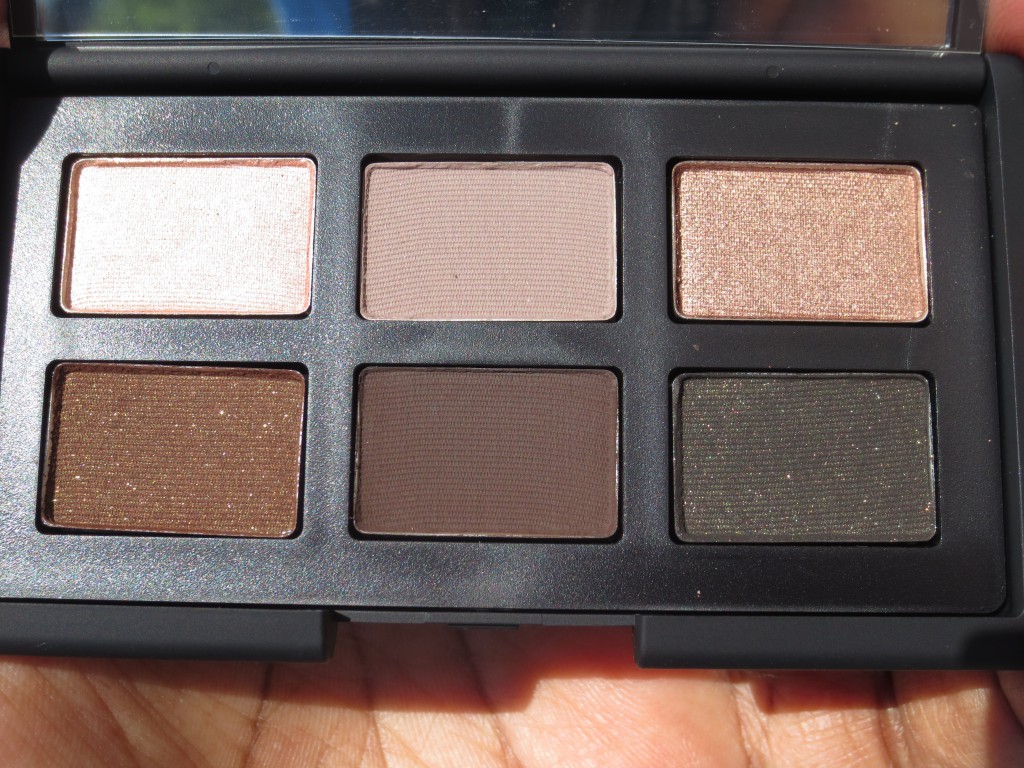 Here are the quick swatches! Click on a pic to make it bigger!
Check this out soon if you are interested, on Sephora's website it says exclusive/limited edition. So think about it quickly:)
I just got two more six pan eyeshadow palettes. Fairy's Kiss and Ride Up to the Moon ($45 each at Saks) would you like to see swatches of those, let me know!