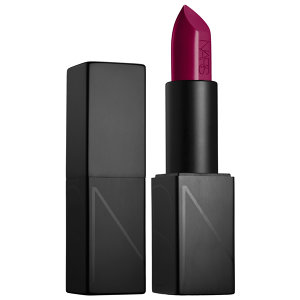 Nars I'm kinda mad at you. A great new lipstick line comes out from you guys which is exciting but it's $32 a tube-talk about a buzz kill! Thats so darn much! I picked up the shade Fanny a really pretty rich berry shade and hoped it wouldn't be lovable because these lipsticks could turn into an expensive addiction. The good thing is I really like this lipstick but I'm going to try to control myself. I'm getting only one more shade (on sale) because there are too many other brands out there making great lipstick that isn't $30. They have priced me out of obsessing on these.
From the Sephora website:
What it is:
A modern lipstick that dresses up lips with bold coverage and ultrasoft texture. 
What it does:
Debut weightless, color-saturated lips when you smooth on this NARS Audacious Lipstick. It glides on like satin across skin, and achieves single-stroke coverage that leaves lips with captivating color. 
What else you need to know:
"Embrace the audacious in everything, especially your lipstick color. It's liberating, exhilarating, empowering."—François Nars, Creative Director 
The pigmentation is excellent. One swipe and your lips are covered in a light weight but opaque formula that stays put. I didn't notice a smell or taste. The packaging is really great as well. I love a magnetic closure. Thats a very nice touch. And it must be said the shade Fanny looks perfect to me.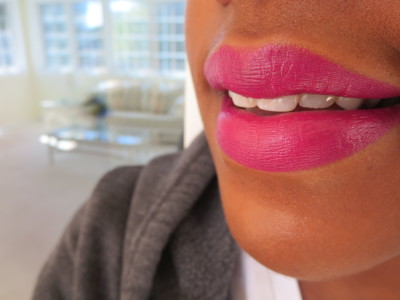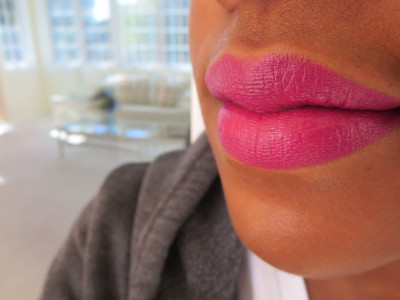 So my advice here is to find a color or colors that you love and will use quite a bit. These aren't the type of lipsticks that you buy and they sit in your drawer. Get shades you are going to want to carry in your purse and USE. Your go-to lip favorites. I want one more and I will enjoy it and thats it for me. I think the price is so strange to me because I have a few of the older formula lipsticks that I love and use quite regularly and at $26 I think they are priced correctly. Tolede is a nude favorite that I wear almost weekly and Jungle Red is one of my top five reds easily.
Another thing. Don't get me started on the fact that you can get most of these at Sephora or Nordstrom etc. and then there are ten shades that are only at Barney's. There are forty lipstick shades altogether and ten are Barney's exclusives. Boo hiss. I really don't like it when a brand does this kind of thing. If you care about your customer I just don't think you make them jump through hoops to get products. Don't mind me I'm basically bitter because some of the shades I was most excited about are only at Barney's.
Let me know if you have tried an Audacious lipstick. I'd love to hear what you think!