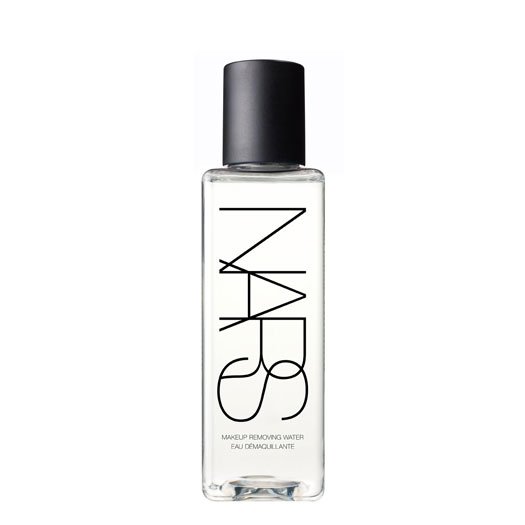 Nars Makeup Removing Water (6.7 oz's/$28)
I've been using this relatively new makeup remover from Nars for a few weeks. Here's the thing. I like it but when you say that something removes makeup I guess I feel like it should remove EVERYTHING. I'm greedy. I want it all to be gone. Eyeliner, mascara, and everything else in the cotton balls path. Well this remover from Nars isn't going to do that if your using waterproof or long wearing products.
From Sephora.com:
What it is:
A soap-free, oil-free, and alcohol-free water that removes face makeup and tones the skin.
What it does:
This formula gently yet thoroughly sweeps makeup away without rubbing while soothing botanical ingredients, including cucumber and chamomile, hydrate, comfort, and add radiance. The result: purified and toned skin.
What else you need to know:
This product is non-comedogenic, dermatologist and ophthalmologist tested.
If you don't wear much makeup or have a light touch with your makeup this will work for you. I don't have a light touch though. I wear my makeup dark (black eyeliner/mascara) and I don't want my eye makeup to move….period. So I use some really long wearing/waterproof products. That's the only way things stay put on my allergy eyes! A whiff of freshly cut grass will make me tear up in a hot second.
In fact I only use the Nars water to remove my lip products now. I have a huge problem with finding something gentle enough to do that without stripping my lips. I have really sensitive lips. If I use the wrong thing my lips will blow up to pillows and stay that way for two days. It's not pretty!  So this is a way too expensive lipstick and lip gloss remover for me. I must say I won't re-purchase. I can find something cheaper to do the job.
Let me know if you've tried this. If you are on the fence I recommend getting a sample at the counter if you can!