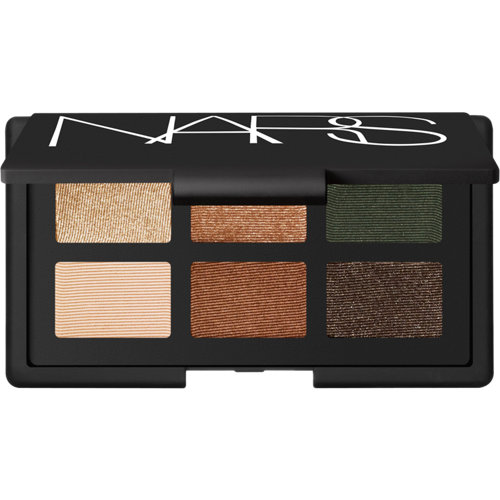 Nars Ride Up to the Moon Palette, $45 at Saks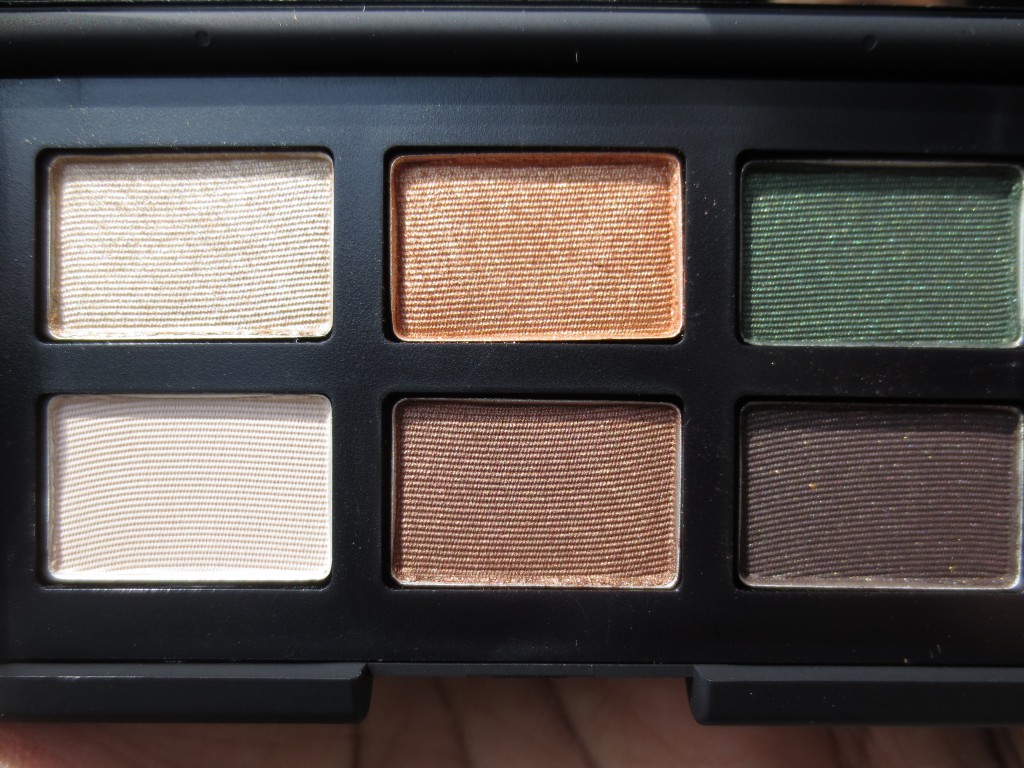 Top Row: Argentina (Limited Edition), Isolde (II), Night Porter (III)
Bottom Row: Biarritz (I), Fez (II), Cordura (III)
This pretty limited edition (boo hiss!!) palette from Nars appeals to my greed. My greed for gold eyeshadows that is! I kind of want to slap gold shadow on my lids everyday during the Summer and this is going to class up my act. And get a load of that Night Porter green shade. I have the matching Nars nail polish and thats one of my fav greens of all time.
Let's take a look at the quick swatches I took. Please click on a pic to blow it up. These are all shimmers except for Biarritz so it's not for the shy girls!
Aren't these shadows beautiful? I can't wait to play in them! I love getting a bunch of Nars shadows for $45 and if your up for this get to the Nars website and get your order on! These swatched very well on my hand. Cordura had some shimmery gold flecks that I will have my eye on (wink!) when I get it on my lid. I hope to minimize fallout. I wanted to get the swatches up quickly because I don't want anyone to miss out on this. I haven't played in the palette yet but I hope to very soon. I hope this stays available for a while.
Check out my post on the other palette that was released at the same time,  Fairy's Kiss as well as the And God Created the Woman palette. Deals on Nars don't come everyday and I think of this as a great eyeshadow deal!