Urban Decay Naked Lip Gloss, $20 each 
I was so excited about checking out the latest Urban Decay lip creation. I have trouble with nude lips. I'm picky as hell about them. Actually my drugstore nude gloss search a few months ago helped me find a ton of great colors but on the over $10 front I'm at a loss. I have a short list of shades I actually like. But I trust Urban Decay to help a girl out and with so many choices I knew I'd find something I could rock from their latest release! There are a decent range of colors to choose from. Nine in all. I picked Beso and Freestyle. Something a little plummy and something sparkly. Lets see how I did.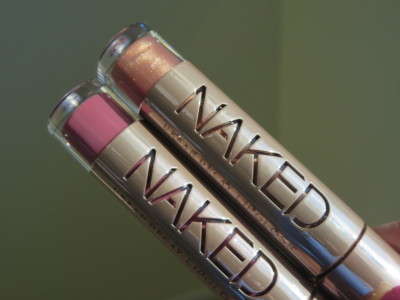 Beso & Freestyle
These glosses are super moisturizing but so light! I smell and feel a little mint like thang but I like it. It's not like a Buxom gloss tingle or anything. I end up reapplying but not that often. This formula is light but stays on. After meals touchups are needed. I like that the color in both glosses shows up on my pigmented lips well. It's there but not super obvious. It's Naked good! I do feel some are going to think this formula is a slightly sticky gloss.
Freestyle….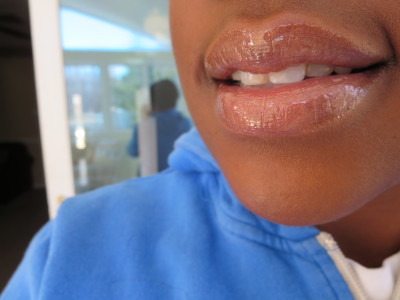 Beso….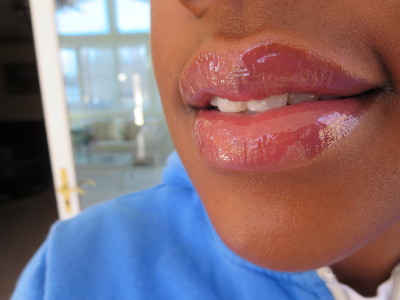 From the Urban Decay website:
With its addictively creamy texture and gorgeous, high-gloss finish, Naked Lipgloss feels so luxe that you'll want to keep applying it all day—even when you don't need to. The best part? Unlike most addictive substances, it's actually good for you! (And we've got the claims to prove it.) 
In a clinical study of Naked Lipgloss:*
•86% of participants had a significant improvement in the appearance of lines and wrinkles.
•76% had a significant improvement in volume and hydration. 
•86% said their lips felt nourished.
The wand applicator is old school but good.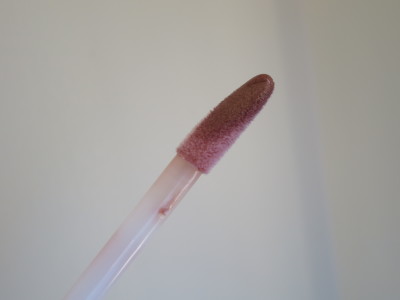 I highly recommend these! I love the two I got and I think so many people are going to be all about these. They are very subtle and beautiful on so they are perfect for your purse for touch-ups on the go. Check these out when they come to Ulta and Sephora. I think this is a great edition to the UD Naked line of products!