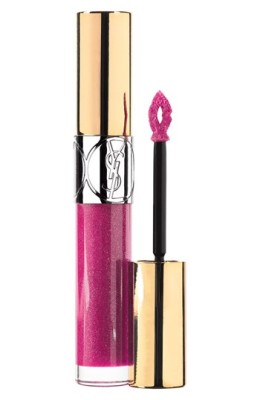 YSL Gloss Volupte Terriblement Fuchsia, $32 at Nordstrom
I love gloss. And there is nothing better than trying out a new formula from a brand that you don't have many glosses from. I don't have a ton of YSL products but I've never been a huge gloss fan. I was hoping this was the line of glosses from YSL that would change my mind. Rouge Volupte lipsticks are beautiful. I have a few and love them. So now there are glosses? Lets see what kind of expensive trouble we can get into with these!
There are 23 shades available and they look amazing! Terriblement Fuchsia caught my eye first though. Look how pretty it is!
This gloss has a beautiful fuchsia base with some sophisticated glittery bits sprinkled throughout. I love it!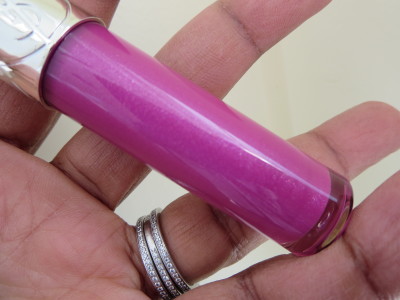 I really like this formula. It's super shiny and the sexy shimmer in this shade is amazing. I touch up every four hours or so. This gloss has a very heavy flowery scent to it. It smacks you in the face every time you open the tube. There isn't a taste to the gloss and oh my I think I'm going to need more of these. This was so comfortable to wear throughout the day.
This could be habit forming. With so many shades I'd love to get another!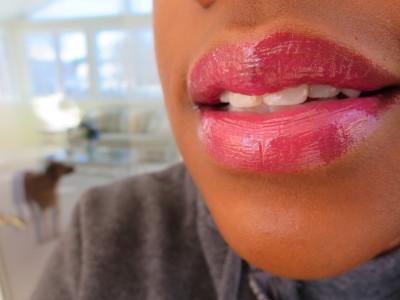 Check these out at the YSL counter. I don't think I'm going to be able to say that I don't have many YSL glosses for long!