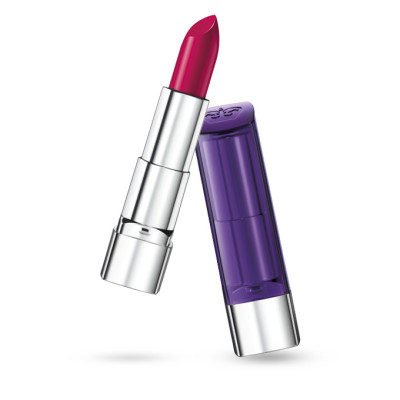 I really have enjoyed quite a few Rimmel Moisture Renew Lipsticks in the past. I've posted about three shades Back to Fuchsia, As You Want Victoria, and Violet Pop. I love those three shades and wear them often. So when I saw displays for Moisture Renew Lipsticks with a new formula I was very curious. I liked the old formula. But guess what? They made it even better. It's a lighter formula and even more pigmented than the original. It's so moisturizing it feels almost buttery. I truly love it. You have to try it.
The good news is that they have some of the same colors as before and lots of new ones. So if you like the way Back to Fuchsia and As You Want Victoria look (blog post links above) you can get the new improved version of them for around $7. I've seen the new formula lipstick displays at Walgreens, Ulta, and CVS. Here's a look at In Love With Ginger a really pretty new shade of orange in the Moisture Renew line of lipsticks.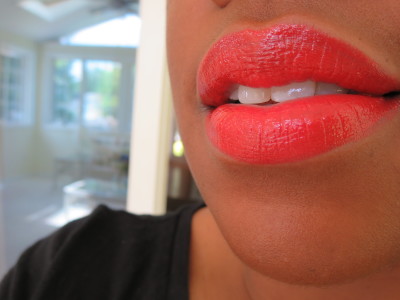 In Love With Ginger #660
In Love With Ginger #660
And next up…Mayfair Red Lady #510.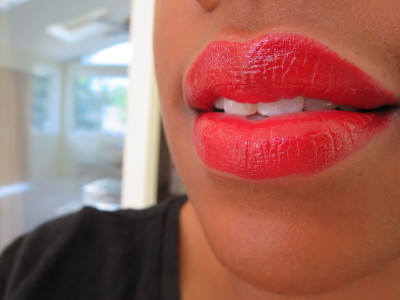 Mayfair Red Lady #510
Mayfair Red Lady #510
I can go easily go through the whole day wearing these two shades with minor touch ups after messy meals. The lipstick will get on coffee cups etc.  But I love how glossy these shades stay on my lips. The one thing I will say is that since the formula is lighter I do have to watch out for lipstick traveling outside of my lip line. The old formula was thicker so that wasn't a concern. I still love the new formula better though. Hands down!
Needless to say I have my eye on two more shades! Check these out when you can. Oh and here is a picture of the new tube and the old tube so you can tell if you have found the new formula shades. The biggest difference is that the new tube has Rimmel down the side of it. I even like the packaging better!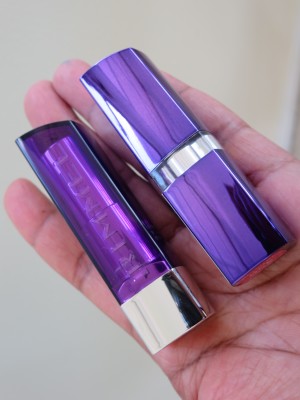 new tube (left) and the old tube