I was excited beyond words about this release! Matte pink blushes from Milani? Yes please!!! Without further ado check these out!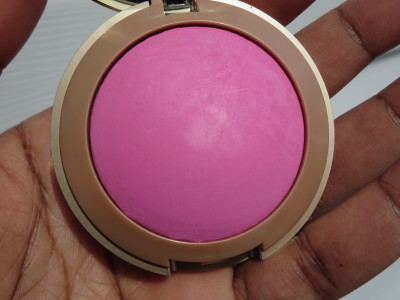 #10 Delizioso Pink
First up is the gorgeous Delizioso Pink. It's a very bright hot pink matte shade. I don't think I have anything quite like this in my stash. It looks gorgeous in the pan but on the cheeks it looks even better!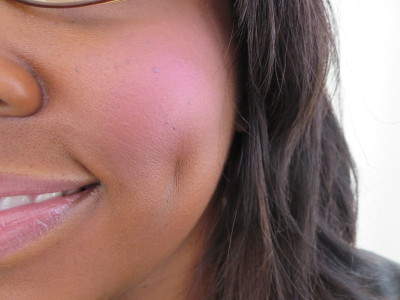 Cool right? Because these are matte blushes you don't need much at all. I went a little overboard here so you could see the potential. There is a lot of potential. Truly gorg. I did two quick taps with my blush brush and bam beautiful cheeks. For everyday wear I only do one tap of color per cheek. I prefer a little more natural flush on my cheeks. These blushes blend beautifully. They aren't chalky at all just full of color. Pretty pink goodness in a pan.
Don't forget we have another…..Bella Rosa #11! It's a bright raspberry matte blush.
Bella Rosa #11
Cute right? This is the one that I was the MOST excited about. I live for fuchsia. It's a sickness really. I need fuchsia everything…pronto. Check this out on the cheeks and again remember I went overboard to show the color potential.
Both of these blushes are something to consider bringing home with you. I am so happy Milani came out with these. But you know I'm greedy….can we have a purple one? That would be amazing to add to these two beauties! Look for these blushes in a drugstore near you. They are around $8 each. I have seen them at my local CVS so check there if you can. These aren't limited edition so enjoy.
Just for fun guess which blush is on which side? Excuse my big nose:)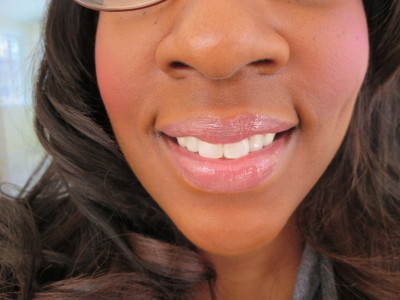 Bella Rosa/Delizioso Pink