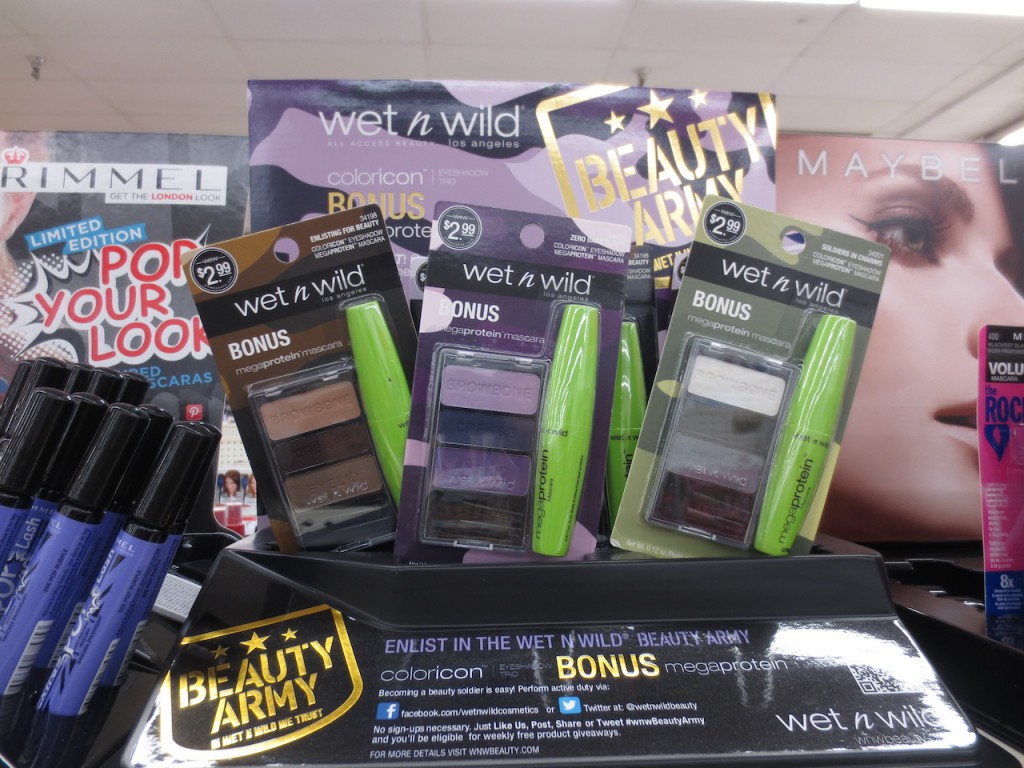 Wet n Wild Tough Girl Sets-$2.99 each at Kmart
Here are some swatches of the four palettes I picked up from Kmart. I haven't used them yet but I wanted to get the swatches up for the peeps that are on the lookout for these and want to know what to pick up! Click on a picture to make it bigger!
Here we go!
Zero Dark Flirty
Soldiers in Charms
I Don't Do Camouflage
Enlisting For Beauty
There are some additional palettes available but I haven't come across those yet! These are a nice deal for $2.99! I think these trios are fun and I'm loving the textures. I can't wait to try these on my eyes:)
If you missed the video where I picked these up here it is!