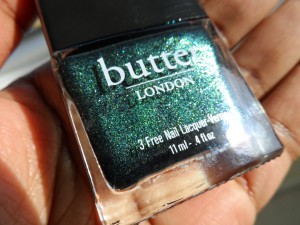 Jack the Lad, $14
My nails are finally coming back. I had a nail freak out earlier this month (it happens..) and the short nails are here for a while. I picked up this pretty green glitter shade in a sale a while back. It's described on the Butter London site as a moss green shimmer with gold, green, and turquoise glitter. I love that after two coats this color is opaque. It's just beautiful!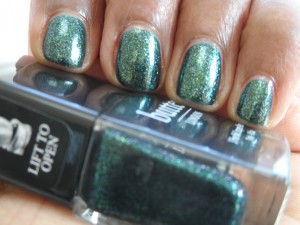 Talk about glitter baby! This shade delivers. Click on a pic to see it larger.
I used a top coat, two coats of color, and a top coat. Check this shade out at Ulta. I love it!