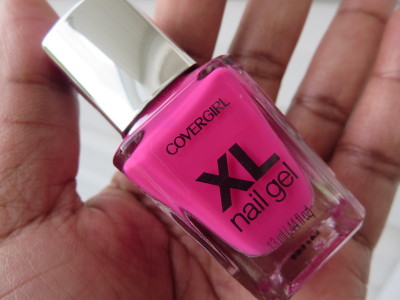 A new polish from Covergirl came out recently. The XL Nail Gel line. There are a ton of great colors and I picked one up for $7.99 at Walgreens. I was surprised by the size of the bottle. It looks huge but I think thats just the way its shaped mostly. It is .44 oz's so it does have more product than most of the polishes that I buy.
And the color is beautiful!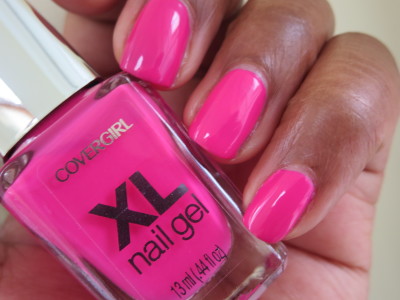 I used a base coat, two coats of Whole Lotta Guava, and a top coat. The brush is nice and just thick enough which I like. I hate a wimpy or thin polish brush ugh! I'd say the formula was really nice as well. Not super thick but the shade was opaque after one coat which is nice. I did two cause thats my normal routine. The polish dried really quickly and left a nice shiny finish. I did a top coat but I didn't need to.
I love how its practically neon. Perfect for Summer:) If this test run goes well I'm going to have to get some of the other colors!