I'm going to get emotional about this one. This is my favorite nail polish ever. It came out years ago in the Alice and Wonderland collection from OPI in 2010. My bottle is on its last leg. I have very little left so its the end of an era. A very sad end. I remember the first time I saw Mad as a Hatter. I was obsessed with it. It's the perfect glitter. I've never loved a glitter polish as much as this one. Why I didn't get two bottles I'll never know. I should have gotten more than two really. This stuff is the best.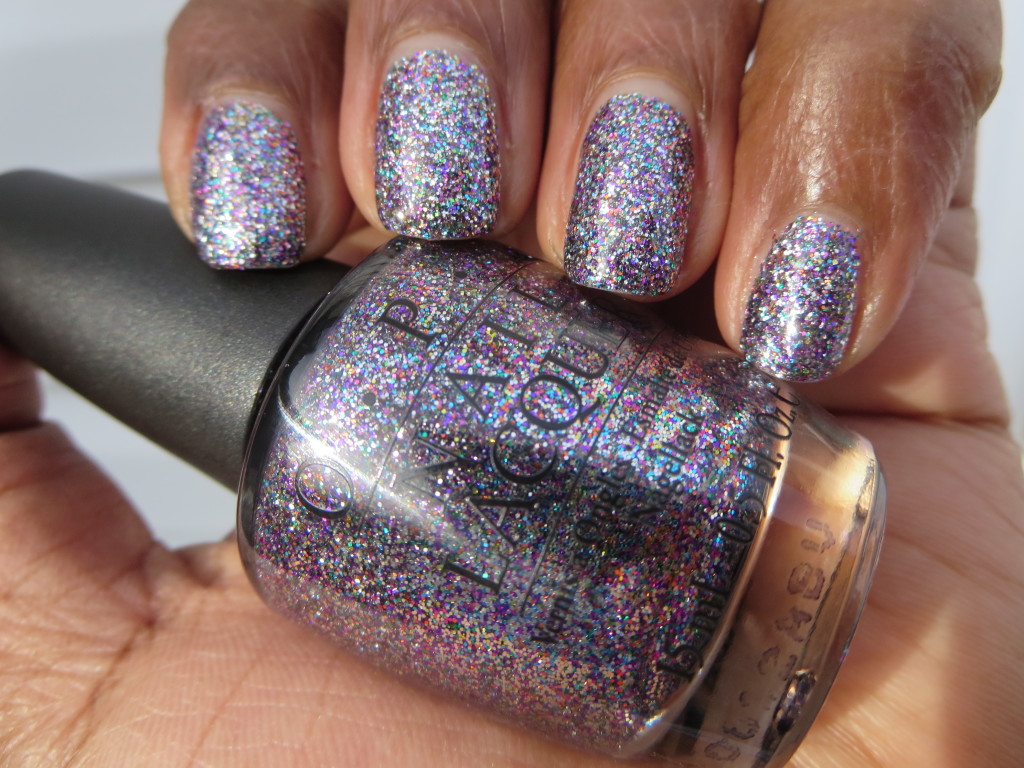 I've just never seen anything like it. If you have come across something similar let me know. I guess I have to move on…gulp, sniff sniff. I used a base coat, two coats of Mad as a Hatter, and a top coat. I've had to add polish thinner over the years to keep my bottle going but that's not even working anymore. The texture is a goopy mess now but I'm going to try to put it on my toes one more time. I remember going on vacation a few years ago and getting a pedicure before we left. I handed the nail technician my bottle of MAAH and even she was like wow this stuff is beautiful. Ahhh the memories.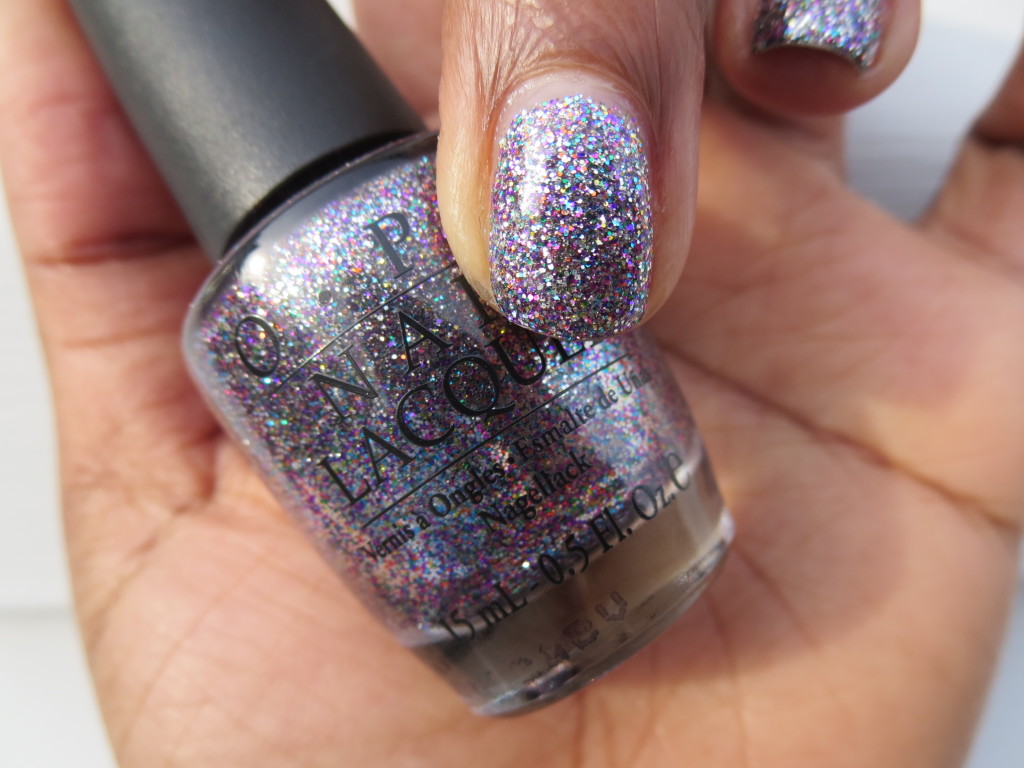 Well I'm going to enjoy this manicure and slap on another round of top coat to make it last. Please let me know if you have a favorite nail shade that you are holding on to! I may just keep this in my cabinet even though I can't use it. I'm a little cray cray like that!