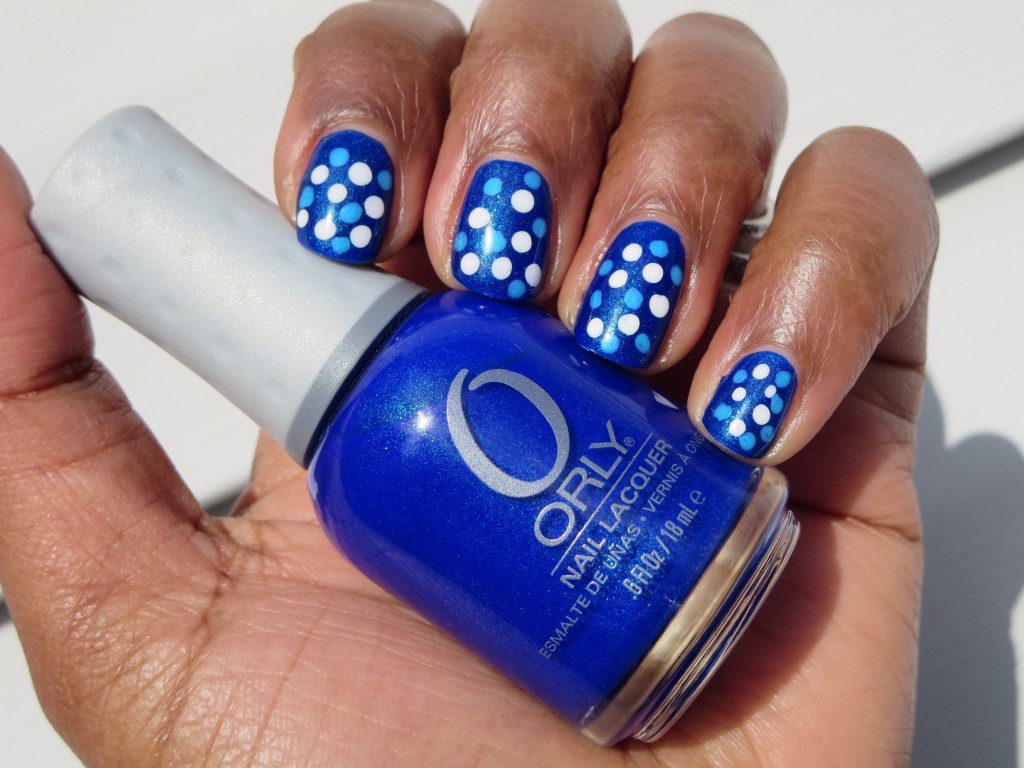 Dotty Navy-Orly Royal Navy, Orly Skinny Dip, and Sally Hansen White Out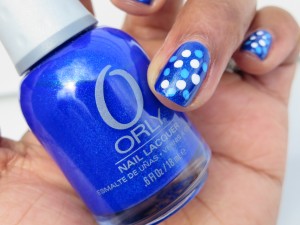 I was feeling like a little fun today. I picked up Royal Navy a beautiful shimmery deep blue and knew I wanted to do something with it. I grabbed Skinny Dip from Orly as well and then some Sally Hansen White Out and got a toothpick. And Dotty Navy (my own descriptive name) was born.
I used a base coat to begin the whole look. I really am loving Deborah Lippmann Fast Girls. It's such a quick drying base coat. Then I slapped on two coats of Royal Navy. I grabbed a toothpick from the kitchen and then used the pretty polish from Orly called Skinny Dipp to make random dots all over my nails. I then did the same thing with Sally Hansen's White On. After all that I used my favorite top coat by NYC Grand Central Station. Thats it. I think it looks cute as can be!