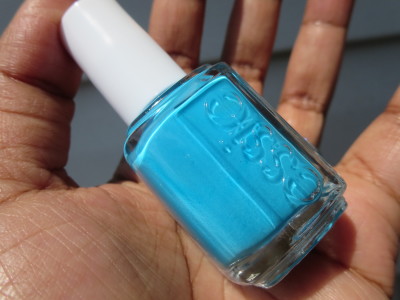 I love my recently purchased stash of Essie polishes. This one is a fantastic blue called I'm Addicted.
I love using pretty blues like this when its hot outside. It reminds me of pool water! I used my Essie Grow Stronger Base Coat to start the manicure. I love that stuff. I then used two coats of I'm Addicted. I really like the formula its smooth and easy to work with. Then I wrapped things up with Essie's Good To Go Top Coat.
I love the way it turned out. It's a beautiful blue for the Summer! Check it out if you are looking for a fun blue for your fingers and toes.