L.A.Girl Black Illusion, $4.79 at Rite Aid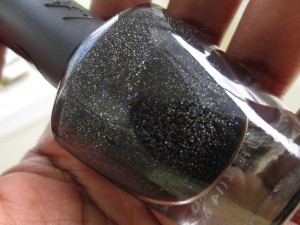 I love a pretty hologram nail polish! I found this pretty black hologram at Rite Aid along with several other pretty colors in this release. I used a base coat, two coats of Black Illusion, and a top coat.
Pretty huh? I love this! Watch out for this display in stores. I think your going to want to try one!