How am I beating the heat? It's hard with 100 degree weather but hot nails help!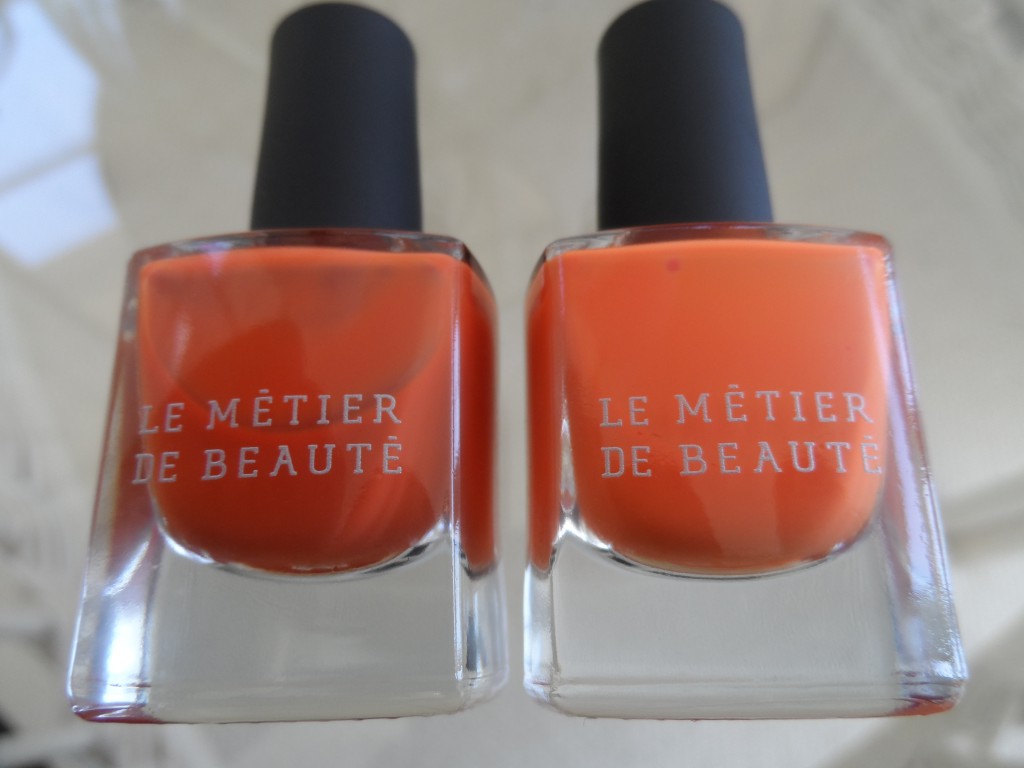 Penny Lane and Wild Ginger Nail Lacquer ($18 each)
Even though we are getting pushed into Fall kicking and screaming I still love the Spring/Summer brights that are out there. I think that besides pink my other favorite happy warm weather color is orange. It's hard to find the right orange though so that's why these two shades are a perfect way to go.
Penny Lane is a nice burnt orange that pairs up with my skin color…like butter:) And the brighter Wild  Ginger is a happier in your face orange that looks amazing on my nails but it looks crazy good on my toes! I love bright toes but thats a whole other post. I did a base coat, two coats of color, and a top coat. Both shades are smooth and creamy and two coats makes them quite opaque.
Check these out at Neiman Marcus or Bergdorf Goodman before they are gone! They are part of the LE Indian Summer Collection. I decided to mix things up and put Penny Lane on all my fingers and use Wild Ginger on my ring finger. I love having one bright nail that stands out. This is my grown up work appropriate version of the glitter finger!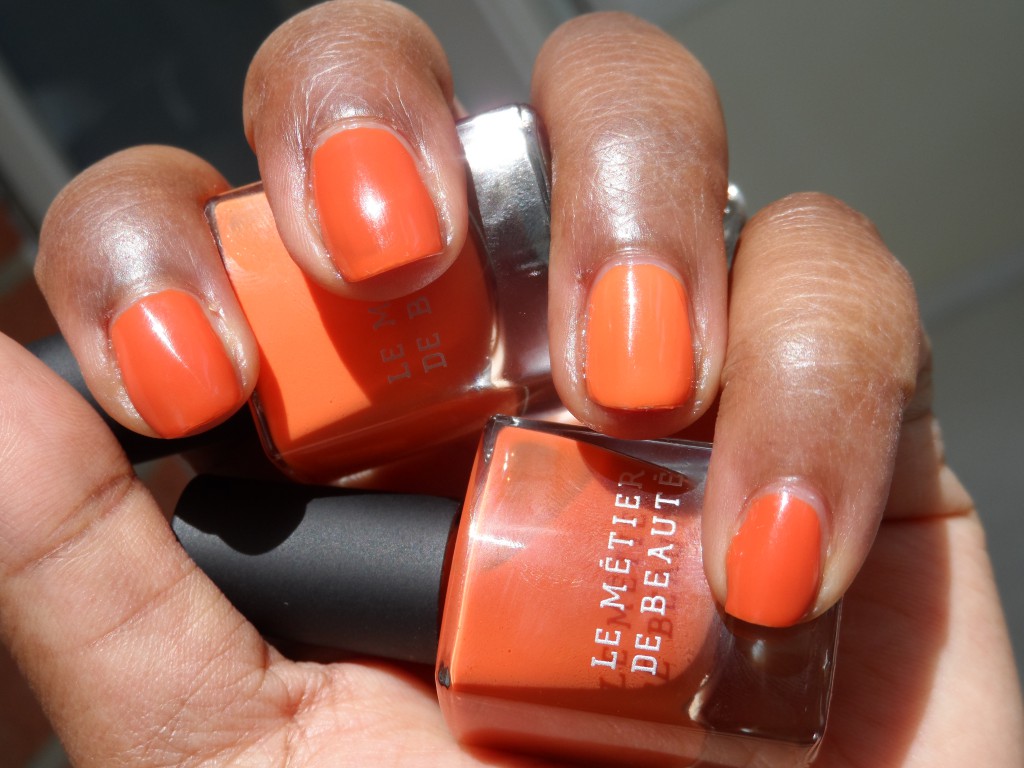 Penny Lane and Wild Ginger (ring finger)
Penny Lane and Wild Ginger Polish
*press sample