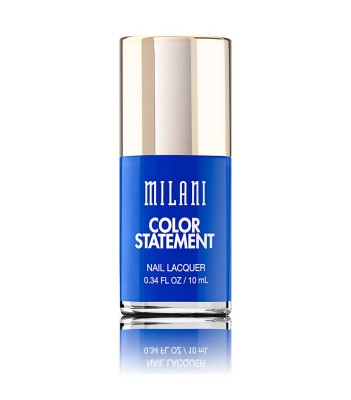 I've been trying out the Milani Color Statement polishes for weeks. I love them. There are a few things that I've found to be essential in getting a long amount of wear and I thought I'd share that info. Besides having beautiful shades the thing that you can't forget about is the Quick Dry Top Coat from Milani. It's amazing. I've been able to get ten days of wear with the polishes by using the top coat. It's essential.
The first thing I learned is that these are one coaters. At first I was using my usual nail manicure "formula". A base coat, two coats of color, and a top coat. What I learned after doing that is that I only got about four days of wear until the chipping and tip wear started. That's okay but not great. But once I started doing a base coat, one coat of color, and the Milani Quick Dry Top Coat thats when I was able to get through ten days without tip wear or chipping. Fantastic! The first time around I got to seven days and I was like wow! But I needed a polish change to something a little more subtle. Then I decided to see if I could go ten days and I did! I actually have done it twice now. Amazing.
Did I mention these Color Statement polishes and the Top Coat are $3.99 each? Take a look at Blue Print!
So take it from me…try to use one coat of the Color Statement shade you pick up if thats possible and get the Quick Dry Top Coat!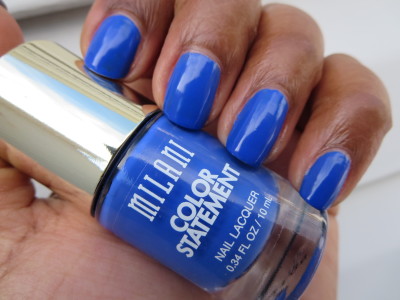 I talk about my favorite Milani Color Statement shades in a recent Makeup Monday & 2 Regrets video. If you missed that check it out here!