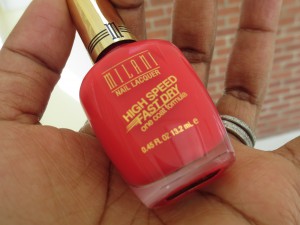 Milani High Speed Fast Dry Flaming Race, $4.99 at CVS
This is the perfect color for Spring! Flaming Race is a really pretty coral that looks great on my digits if I do say so myself.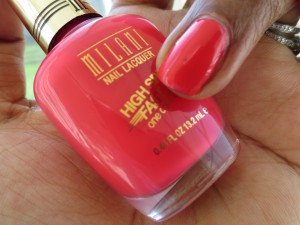 I used a base coat on my nails. After one coat Flaming Race looked good enough to go after a quick dry. I did an additional coat for good measure and loved the finish. It looked like I had already used a top coat! Nice. I love a fast drying polish since it always seems like I need to pull clothes out of the dryer or answer the door for my boyfriend that brings me presents aka the UPS man. I like being able to do my nails and roll on into the next thing I have to do!
Check this color out and the others at CVS! I'll show you a few more shades in the next few days. Including a TEAL:) Woohoo!