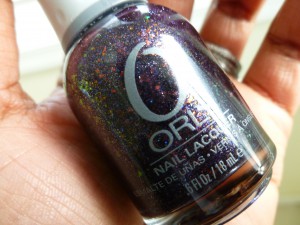 This was a bit of a disappointment. It looks way more exciting in the bottle than it does on my fingers. I still like it and think its pretty but the bright blue flecks of glitter that stand out in the bottle barely show up after two coats. Oh well, it's still a pretty purple.
Guess what I finally found at CVS….
The Salon Express Nail Art Stamping Kit! It's $9.99 and I had a $5 off bonus bucks coupon. I'll let you know how this works after I test it out. Let me know if you have tried it!