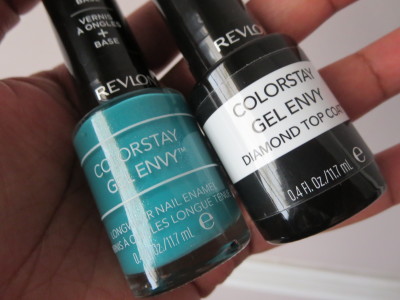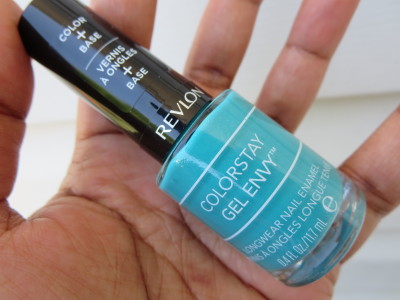 I love to try new things you guys know that. I picked up the new Revlon Colorstay Gel "system" so I could give it a try. I got a beautiful nail shade called Dealer's Choice. It was hard to pick a color because there were so many beautiful ones. Along with the nail color I got the Diamond Top Coat. So this system is pretty simple. You just use the color and then the top coat.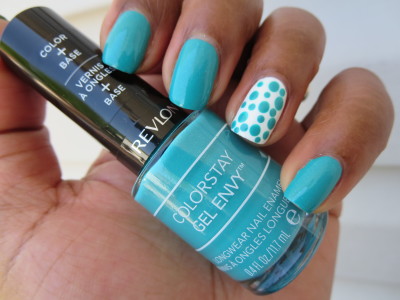 To start off I used a base coat and two coats of Dealer's Choice. I must say that the nail polish formula is thick. I really had to spread the color out over my nail fast to let it thin out a little. I then went in with the Diamond Top Coat after a good ten minutes of drying time after the second coat of colored polish. Before I even tell you about that part let me say that I liked the polish brush in both bottles but…brush hairs came off on my nails with both the nail color and the top coat! Hopefully that won't continue to happen. It was strange how they both shed on me.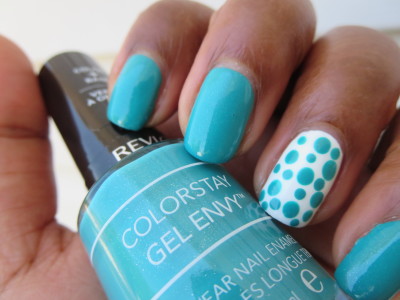 By the way that little dotted nail was a last minute afterthought. I used Sally Hansen White On. I am in love with my dotting tools that I showed you in last weeks post (its here) and I don't see the dots going anywhere anytime soon. Dealer's Choice has some cute silver glitter specks in it. The specks are tiny and not something you really notice much. I only noticed them when I was cleaning up my mistakes around the sides of my nails.
So I did this manicure yesterday and noticed that it took a long time for my nails to dry. It took about 4-5 hours for me to be able to press on my nail and not make a mark. And when I woke up this morning there were sheet marks on my nails! Booooo! So I think next time around I will try one coat of Dealer's Choice to see if that makes a difference. The polish was beautiful in one coat and maybe that will make a difference in drying time and give me sheet mark free nails!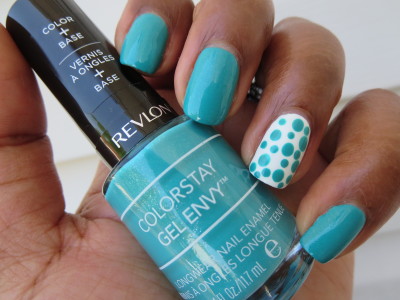 I'll let you know how it all goes!