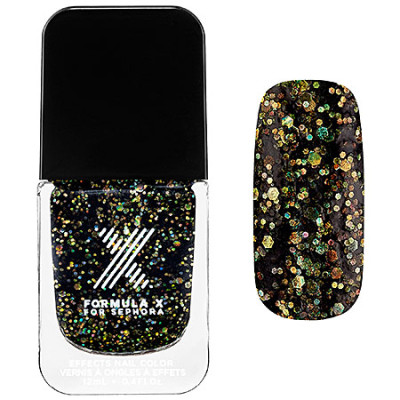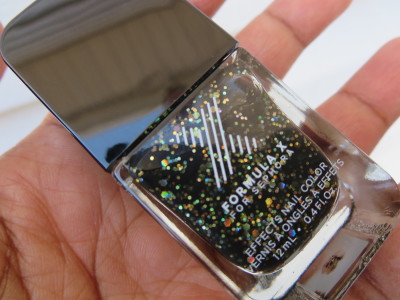 I'm crazy about a black nail polish with a little something extra. Well this polish from Sephora's Formula X line has a lot of extra in it!
I am having a good nail moment. They are longer than usual and not breaking off. This is usually the type of polish I use when my nails are nubs because it could actually make my nails look good. But I was eager to try this one. It's only my second Formula X polish but I love it. The formula is thin but by the second coat looks amazing. I used a base coat, two coats of Superwatts, and a top coat.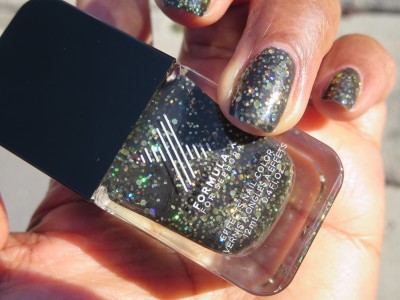 Love this one! Check it out the next time you are at Sephora. It's $12.50 which is why I'm glad that I love it!
From the Sephora website:
What it is:
A high-impact macroglitter polish with supreme sparkle and shine. 
What it does:
Multicolored, hexagonal glitter meets an innovative, jelly-like formula in this captivating lacquer in striking primary shades. Large glitter particles are suspended in a complementary clear-colored base to create maximum shine. 
What it is formulated WITHOUT:
- Parabens 
What else you need to know:
This polish is a three-free formula.
Sephora is the exclusive beauty retailer for this product.