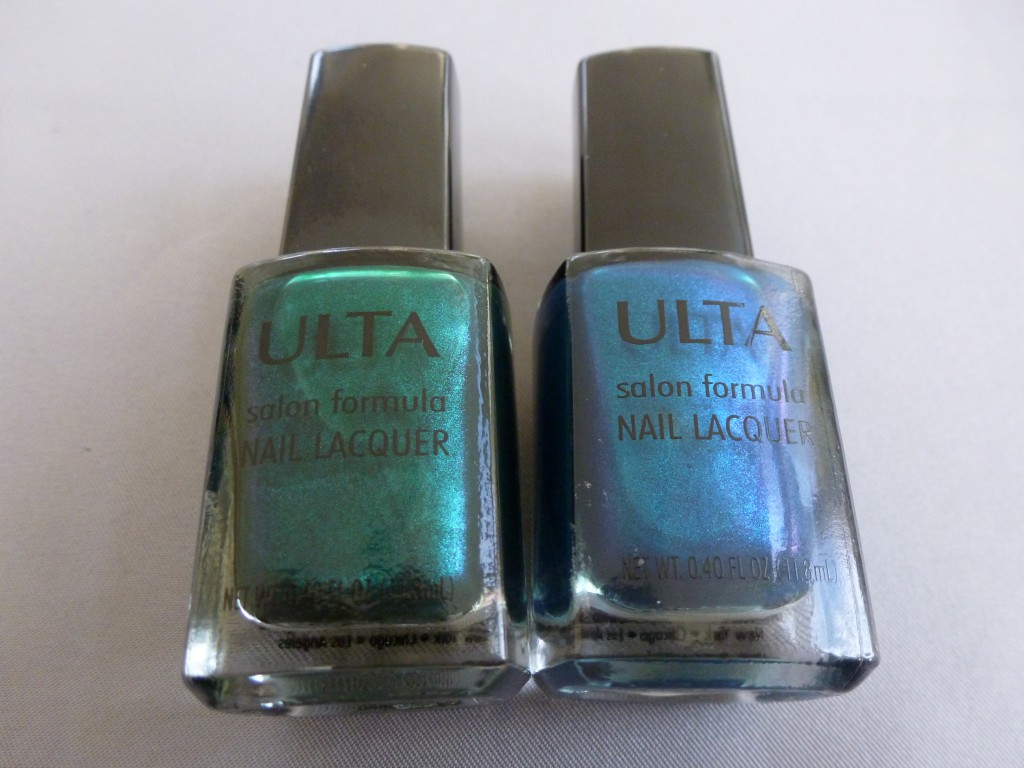 Ulta Envy & Dance Teal Dawn Nail Lacquers
Since my nails are growing back in I have been trying to have fun with them. Being a reformed nail biter makes it really important for me to always have polish on. During the short stages I usually stick with glittery polishes but these two shades that I got from Ulta (for $5 each on sale) a few months ago remind me of a peacock when they are side by side.
I thought I'd mix the colors up on my nails for a fun look. I used two coats of each color and then a top coat of Seche Vite. I love Ulta Nail Polishes they've got great staying power and are inexpensive. Check out the colors they have on your next Ulta visit.