Ninety-nine percent of my nude lipsticks are from the drugstore or Mac. Today I thought I'd show you the other one percent! This is my only high end nude and its fantabulous! YSL Rouge Volupte Shine's are moisturizing and feel great on the lips. I have a few of the brighter shades and I love them. You might need to touch up a few times in a day but it's a pleasure. There is something very special about touching up with a YSL lippie. I swear I open the tube and a sense of well being and calm comes over me. It must be the yummy scent. It's a nice almost fruity smell. These also have a nice taste to them also. If you are sensitive to scents and you are unfamiliar with these I do recommend checking them out at the YSL counter or at Sephora first before you buy. Rouge Volupte Shines aren't cheap. They retail for $35 each.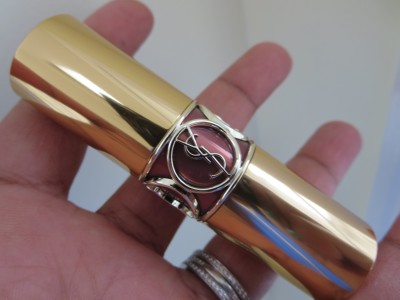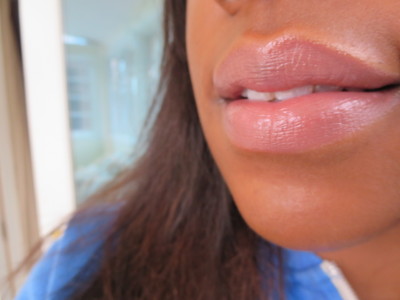 From the Sephora website:
What it is:
An innovative and comforting lipstick enhanced with fruit extracts rich in vitamins and antioxidants that leave lips visibly softer and smoother with up to eight hours of hydration. 
What it does:
Succumb to a unique sensorial experience with dazzling color, extreme comfort, and luminous shine. The luscious, hydrating texture glides on your lips leaving a lightweight aqua shine effect, while Back Injection Technology offers extreme comfort and pleasure upon application. This innovative lipstick is formulated to protect lips from free radicals and seal in moisture for up to eight hours of hydration. 
What else you need to know:
Antioxidants in natural extracts of pomegranate and rosemary reduce the look of fine lines, while candellila resin forms a thin, protective layer to help lock in moisture and magnify color and shine. Mineral pigments provide bright, vibrant color and a melting formula (instead of a solid stick) enabling smoother glide-on application and an ultrafine lightweight film on lips. Hyaluronic acid spheres hydrate and soften lips to help seal in moisture for up to eight hours of hydration.
I did put a little liner around my lips. With Rouge Volupte Shines I like using a little liner to keep the color from bleeding only because when I touch up throughout the day messy gal that I am I need something to help this stay put. I end up with color all outside my lip lines! The one I used today is Milani's Easyliner in the shade Most Natural.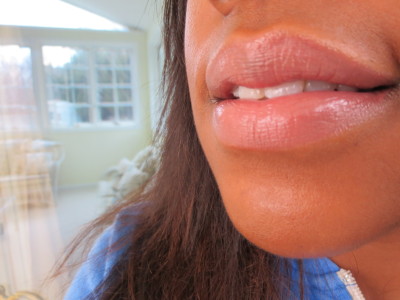 Check this shade out if you are feeling indulgent! I really like this for everyday because its a simple and uncomplicated nude look. I picked up my Chocolate Instyle lipstick at Sephora and I'm really happy with it! That's it for the high end nudes. Everything else I show you is going to be under $20!