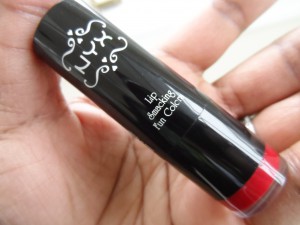 NYX Chaos #511 Lipstick (under $10)
I love my red lipsticks and when I picked up Chaos a while ago I was thinking it might be too deep for me. It's not. It's PERFECT. I love the texture and wearability of this one. It smooths on like butter and feels great throughout the day on the lips. And it looks amazing on. Chaos has a satin like finish that isn't too glossy.
Take a look at some very quick shots I took!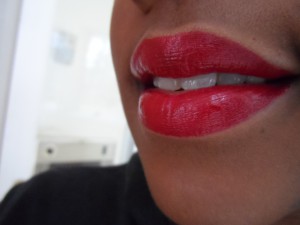 See how pretty it is? I took these shots on an overcast day with no sun but I hope you can see how pretty this color is! Love it! This is the perfect holiday red. I usually touch this color up every few hours or so. It wears really well and I feel like its one of the few reds in my stash I don't have to "babysit" too closely. I can slap it on and go! Check Chaos out at Ulta or any place you find NYX. I highly recommend picking up this fierce shade:)
Did you catch my 12 Holiday Red Lipsticks video? Chaos is one of the twelve. Check it out here: