I got As You Want Victoria several months ago. Often what happens is that I instantly take to a product and it goes in my purse and I use it and forget to post about how much I love it. I thought this was part of the Fall 2013 collection but its in all the stores as a part of the regular line now. Thank goodness. I picked up another one because this beauty I don't want to be without ever!
Take a look. This is LIPSTICK for real.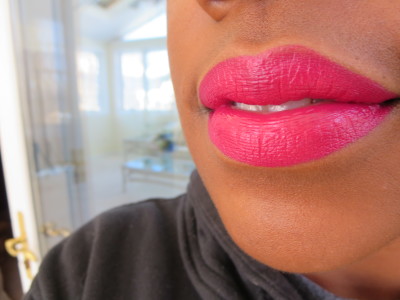 The Moisture Renew line is fantastic. You know that I hate dry lips. No worries with any of the shades I have from the Moisture Renew range. I touch up every four hours and there is no odd smell or taste with this formula. I showed you Back to Fuchsia lipstick last year, thats another amazing one. But As You Want Victoria is my favorite color hands down. It's the perfect deep pinkish almost red shade. This gives me life! And it's only around $6 at the drugstore or Ulta. Super deal. Look out for this one. It's stunning.