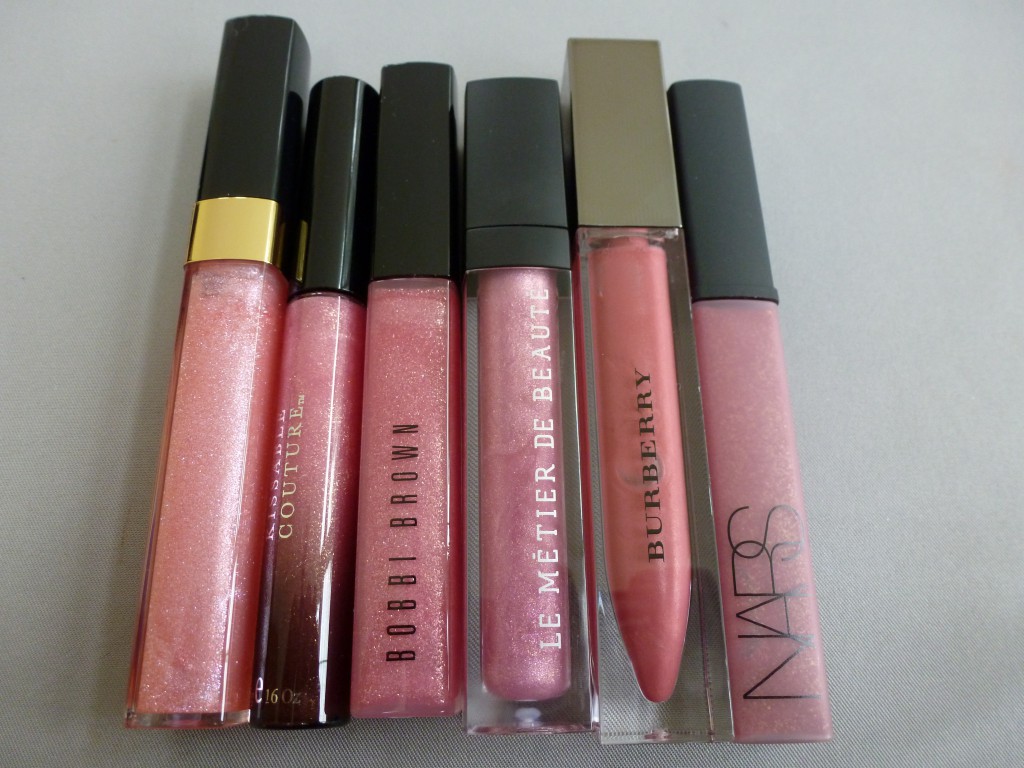 I realized recently that I have been rotating between a few pink lip glosses over and over…and over. I've reviewed all of them for you before and what can I say, I love them!  Here are some details, almost all of these are still available but the Chanel one you might have to hunt down.
If you want to know which ones I'd highly recommend out of the bunch thats really hard. I'll tell you the Nars Oasis and Bobbi Brown Pink Tulle #2 are my favorites hands down.
Just click on the name of the gloss for the review on it.
Chanel Blossom #152 Glossimer- I love this, it's a little on the gritty side but gorgeous!
Kissable Couture Johnny Lip Gloss- This is just the right amount of sparkle, I need to try a few more colors from this brand.
Bobbi Brown High Shimmer Pink Tulle #2 Lip Gloss- This is packed with serious shimmer. I love this one best of all.
Le Metier De Beaute Dubai Lip Gloss- Smoothest lip gloss formula ever.
Burberry Lip Glow Blush #4- This is my every day go to. I just slap it on and GO!
Nars Oasis Lip Gloss- The sexiest gloss of the bunch. If you want sexy lips, this is the one!