Sorry I haven't posted lately but…I'm sick! I got hit like a ton of bricks with a cold yesterday and I've been in my pajama's all drugged up and snotty today. I think I"m going to be better soon. My husband is the best. He came home with an arsenal of stuff for me! Look at what's going on my bedside table! He even got me the National Enquirer lol! I love reading that stuff while I drown myself in medicine. And my favorite candy is what really makes me well not the Nyquil in case you were wondering:)
Guess what came today? Drumroll please! Glitter Gal Lizard Belly Nail Polish!!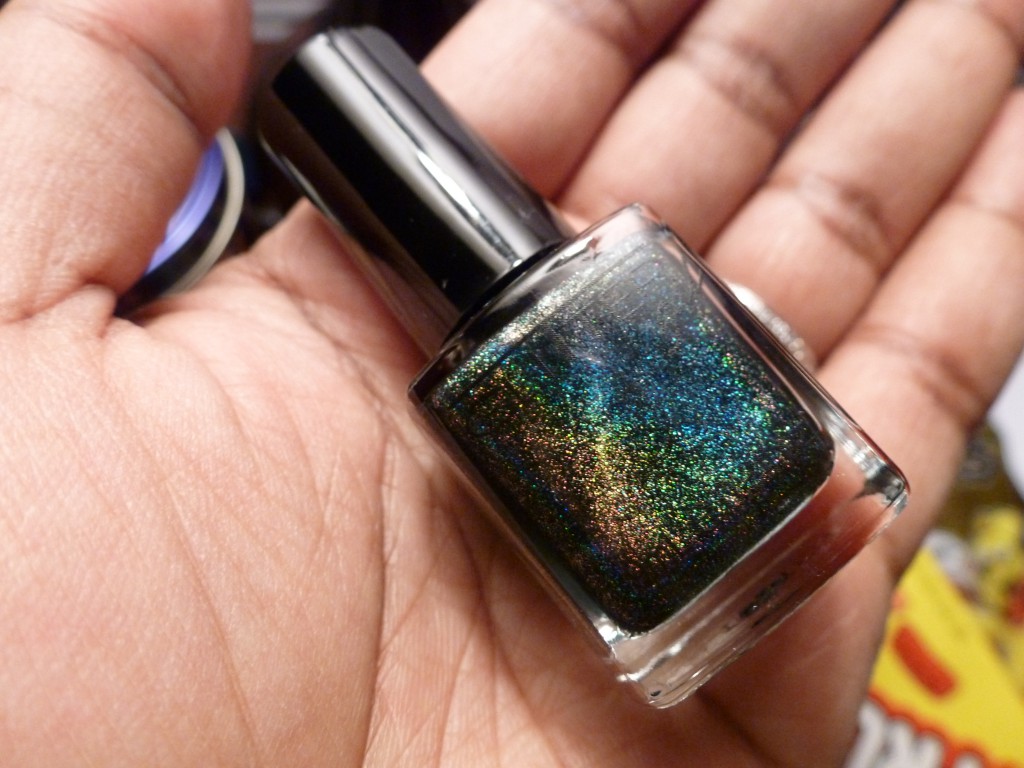 Talk to you guys soon, I hope your having a great week!