I got these new makeup brushes at Ulta at the end of March. I was excited to try them since I'm a big Pixiwoo fan. I just love their makeup videos on YouTube. I was looking at the display and one of the girls that works at Ulta asked me if I had felt the brushes yet. I said no and she told me they are going to be the softest brushes you've ever felt. She was so right!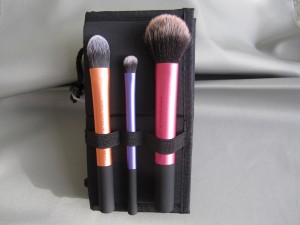 I picked up the Travel Essentials set ($15.99) first. This set includes three brushes. A foundation brush (orange), domed eye shadow brush(purple), and multi task brush(red). I had just used the multi task brush to apply my blush today so that's why it looks a little brownish in the pictures-that's Mac Raizin blush:)
Besides being incredibly soft these brushes have great handles. I like the black handle because its easy to grip. Nice touch!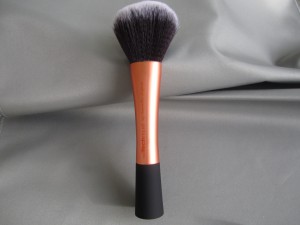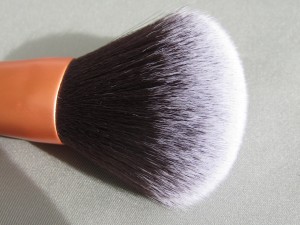 I also got the powder brush ($9.99) and I love it! It's huge and so soft, I really like putting on my face powder with this. If you use mineral makeup this would be great for that too.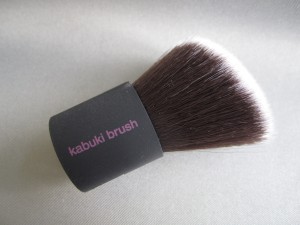 And last but not least I picked up the kabuki for $9.99. I love how it opens up! You can use it either way! For blush or open it up and use it to put on a highlight color or Mineralize Skin Finish.
These brushes are synthetic and cruelty free. I can't say enough about them. They are just great! I have washed them several times and there isn't any crazy fallout and they dry in a reasonable amount of time too.
I think the Travel Essentials set is the best value. Three brushes for $15.99 is a great deal.
Rated A
Disclosure: I purchased these items myself!