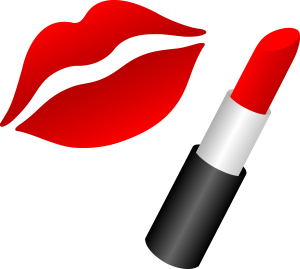 I love red lipstick!
I thought I'd put together all of the links for all the red lipsticks that I've posted on. That way if there are any you are interested in you can see them. I have some drugstore (pink links) and high end (blue links) lipsticks that I've posted on in the past. I put the limited edition red lipsticks in this post also but most of these shades are still available.
Check the list below and tell me what your favorite red lipstick shade is in the comments because I'd love to know!
Urban Decay Super-Saturated High Gloss Color: F-Bomb
Rimmel Lasting Finish by Kate Moss Lipstick #01
*Boots No.7 History Lipstick (Poppy King)
*Mac Such Flare! Matte Lipstick & Chanel Rouge Velvet #38 La Fascinante
Tom Ford Cherry Lush #10 Lipstick
Michael Todd Naked Kiss Affection Lipstick
Giorgio Armani Rouge d'Armani #406 Lipstick
Nuance Color Vibrance Paprika Lipstick #175
Black Radiance Reggae Red Lipstick #5014
*Chanel Rouge Allure-Rouge Byzantin Lipstick
Burberry No.19 Brick Red Lipstick
Revlon Colorburst Lipstick Cherry Ice & Strawberry Lipgloss
Maybelline Color Sensational Very Cherry Lipstick
Face Atelier Red Fuchsia Lipstick
*Limited Edition Lipstick