Revlon Colorburst Lip Gloss Adorned #60, $7.49 at Rite Aid
This gloss is amazing! I just love it and from the second that I saw it I was all about it! I came across the Evening Opulence Revlon Fall 2013 Gucci Westman Collection display at Rite Aid last week. Adorned lip gloss was right in the center of the three shades available and I snapped it up quick. I already don't know why I didn't get two….
I don't have a ton of the Revlon Colorburst glosses but I do like them. They are very moisturizing and thick! I don't find them to be particularly sticky but some might. The thick texture helps the gloss stay put so I love it. All the colors that I have are opaque which is nice. I just need to touch up after meals when wearing this. I love that Revlon came out with a color like this. It's such an inspired shade that is perfect for Fall.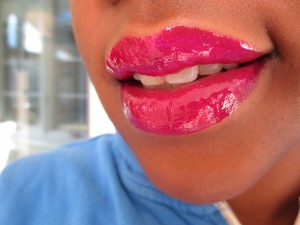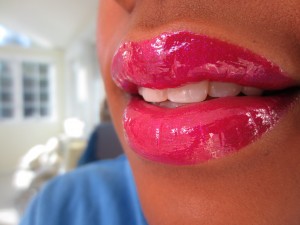 It's straight up fire!
The display didn't say limited edition on it but I think that this is an LE product. Sad face. Look for this display where Revlon products are sold and pick it up!