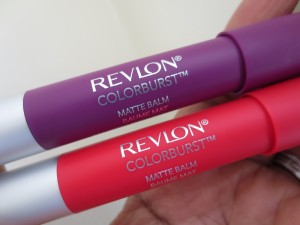 Revlon Colorburst Matte Balms Shameless & Striking, $6.99 at Bed Bath & Beyond
Yesterday I showed you the beautiful Maybelline Color Elixir's I picked up last month and today I want to show you the Colorburst Matte Balms! I was so excited about these coming out. There were some amazing shades in the display but I picked up two of the glossy ones and two mattes. I call that self control ha!
I wanted the matte colors to be like my favorite mattes ever from Tarte. The good news is that they kind of are! My favorites from Tarte are Lively and Envy. They feel fantastic on the lips but are $24 each! A less expensive alternative is appreciated and some good color choices also. Turns out thats exactly what Revlon has for us! Ready to see this…your going to notice a problem I have with the red but here goes!
Shameless #215
There are no words. I love this purple. It's the smoothest darn thing I've put on my lips in a while. This shade goes on like butter!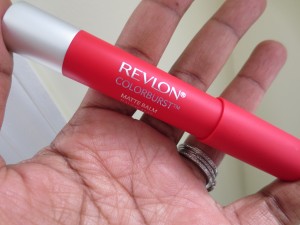 Striking #240
This hasn't been so easy to use. For some reason this red isn't smooth. It's heartbreaking. It's spotty on my lips and no matter how I prep my lips it's no good. I end up glossing it up to make the thang work. Oh well its a beautiful color though.
So there you have it. Go get Shameless right away! They both smell minty and taste that way also. I don't have to touch up often at all. Just once a day if that. The color lasts really well.