I love samples and if there is a cute bag that my mom can steal from me and some expensive samples, I'm there! The Saks Beauty Event this year is great. There are so many brands that you can score great GWP's from. I only had one thing on my mind this year though Dolce & Gabbana!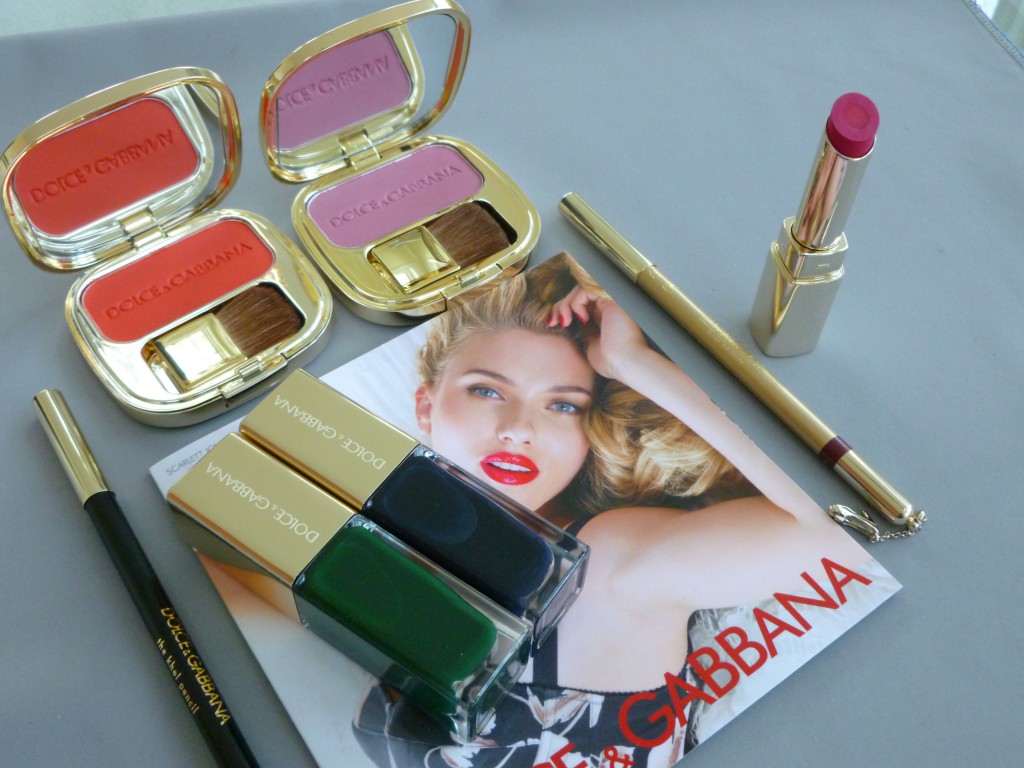 I love D&G makeup. There were some things from the new Spring Collection that I wanted as well as a few things I missed from their past offerings. Here is a closer look at a few of the things I picked up.
Dolce & Gabbana Sole and Mauve Diamond Blush
Dolce & Gabbana Wild Green/Peacock Nail Polish and Poetic Passion Duo Lipstick
Dolce & Gabbana The Kohl Pencil True Black and Dahlia Lip Liner
I got the navy tote bag pictured below and some high-end samples. I just know my mom is gonna grab this bag!
Here is the D&G gift w/purchase. I couldn't contain my excitement opening it up. I got a cute makeup bag, sample of The One scent, Stromboli eyeliner mini, and a neat makeup mirror.
I can't wait to dig in and start using all this stuff. If you haven't tried a Passion Duo Lipstick I urge you to look at some swatches online and if the Saks near you carries D&G Cosmetics (my local store doesn't carry the line) take a look in person. I get all my D&G from Nikki at the Saks in Houston (713-627-0500 ext 5101) she's great at describing colors and making sure you get what you need. There are so many pretty Passion Duo colors. One of the inserts included in my order shows how many beautiful Passion Duo colors that there are.
The Saks event ends soon and the Neiman Marcus Beauty Event starts Thursday the 23rd. I'll let you know about that after it starts.