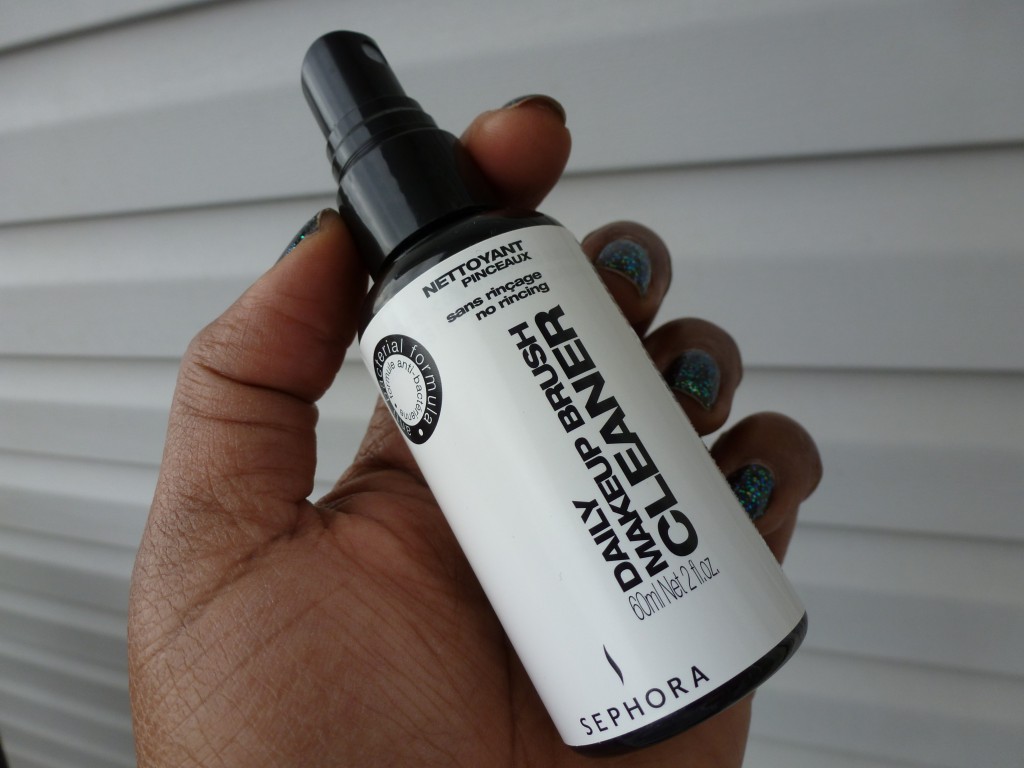 Sephora Daily Makeup Brush Cleaner (2 oz. bottle-$6)
I picked this up recently at Sephora and I have been using it for a week. It's right at the register and I try to avoid the stuff they have right there before you check out. They always have the cool small size version of everything there and it kills me. I always see so many things that I want to try there. But I saw this and for $6 I figured that I would give it a try. I'm so glad that I did!
It's a handy little spray bottle version of brush cleaner. I followed the directions and like they say on the bottle after 3-4 sprays your brushes are clean. After spraying your brushes you just wipe them on a lint free cloth, I've been wiping the brushes on a paper towel. They come out really clean and smell fantastic so I really want to get a full size of this because this 2 oz. bottle is going quick.
What do you use to clean your brushes? I use a variety of things like Dawn dish washing liquid, Mac Brush Cleanser, and now this. I might even put some of my Mac Cleanser in the spray bottle and see how that works. I'll do anything to make the whole process go faster.
Have you guys found anything that makes the whole brush cleansing process faster? Let me know!