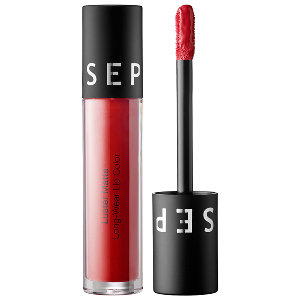 There has been so much talk about these I had to try one! Sephora has been coming out with gems for a while but the chatter on the Luster Matte Lip Colors is so loud that it's hard to ignore! I picked up Scarlet which is a beautiful red and I gotta tell you it looks amazing on the lips and also stays put for hours.
From the Sephora website:
What it is:
An ultralightweight, modern matte lip color with a subtle sheen. 
What it does:
This innovative formula saturates lips with a hint of luster for full, matte coverage that won't dry out or crack. Nourishing, feather-light rose hip seed oil hydrates lips to offer plush, pigmented color. The custom contoured applicator tip paints on with precision in one swipe, so you can wear modern color with confidence. 
What else you need to know:
This product is made in Italy, and is available in 12 shades.
The cool thing is that they have managed to make a very light long wearing product that is comfortable to wear. Often times I come across long wearing lip products that suck the moisture out of my lips or make them feel like they are going to crack. But with this you get an incredibly glossy looking finish and comfortable lips that stay looking perfectly amazing all day. I'm talking no touch ups even after meals. Amazeballs. There are a lot of different shades available. So there is a little something for everyone. There is a slightly off putting chemical like smell but no taste with this lip color. The scent goes away in seconds.
For $16 this is a very nice new lippie! And how does it look? Brace yourself and prepare to fall in love!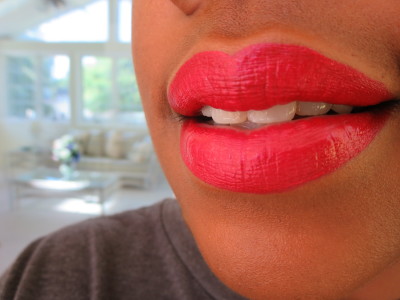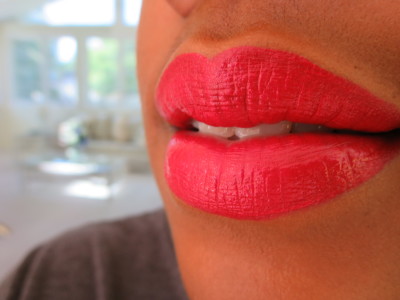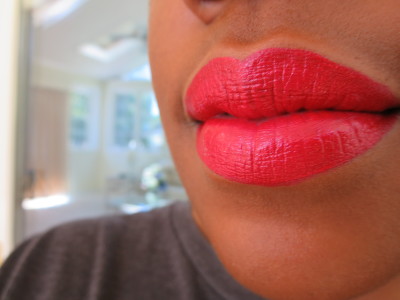 After application Scarlet dries rather quickly so you have to be very precise with the applicator to get the color on just right. I put on two layers most days using this but Scarlet is opaque with just one layer. I can't tell you how much I love this. I love set it and forget it lip color and that is exactly what this is. If you are a busy lady that doesn't have time to babysit your lip shades then look into this!
It's just fantastic. For $16 you have to consider trying this! I see more Luster Matte shades in my future. Enough said:)