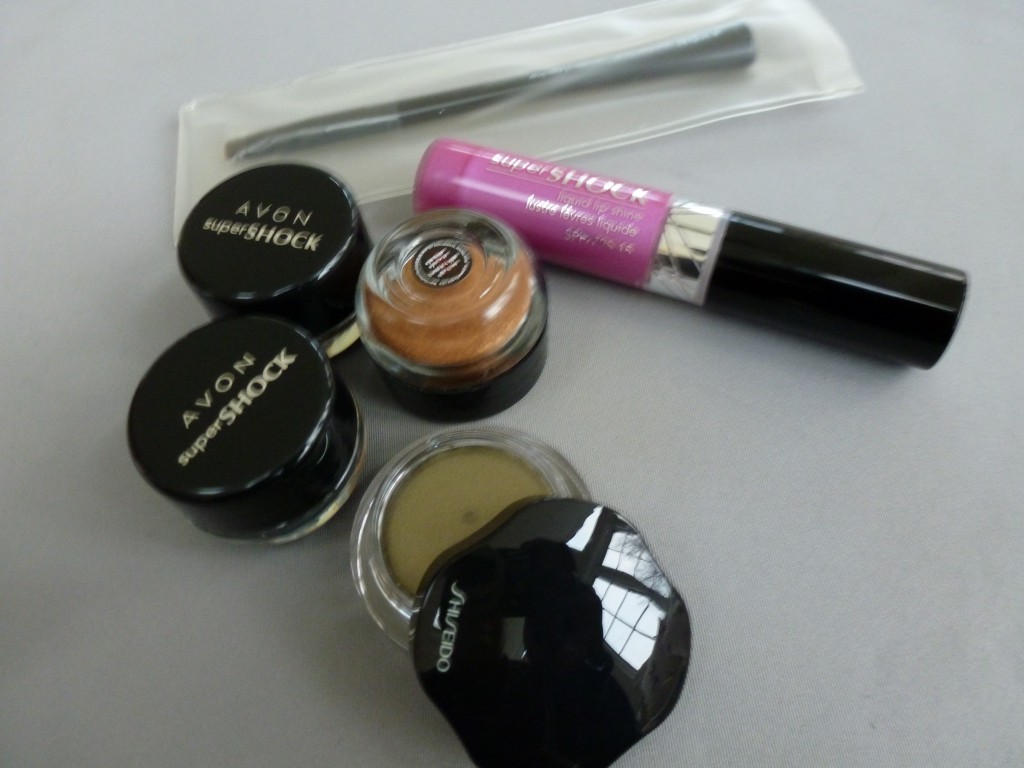 Just a quick unexpected haul of some Avon products. This got my husband in quite a bit of trouble actually. He was keeping a big fat secret that there is a huge Avon counter of products on the way into the PX. And inside….ahhhh the makeup inside is fantastic too. I gave him an earful. All makeup buying locations must be identified and processed damn it! I put the prices in for the Avon products but I'm not sure if I caught a sale or something. So anyway that is what I paid. I can't wait to use the SuperShock eyeliners as cream bases for eye looks. I hope they are as good as my L'oreal Hip Liners and Mac Paint Pots.
They had those Shiseido Shimmering Cream Eye color's that came out a few months ago and I got one of those also. I was in love with the purple shade but I have so much purple. I got another khaki like shimmer called Patina.
Here is a closer look at everything!
Avon SuperShock Eyeliner Flashy Brown, Metallic Teal, and Burnished Copper ($3.99 each)
Shiseido Shimmering Cream Eye Color-Patina
Eye Liner Brush ($2.99)
Avon Supershock Liquid Lip Shine-Lilac Attack ($4.99)