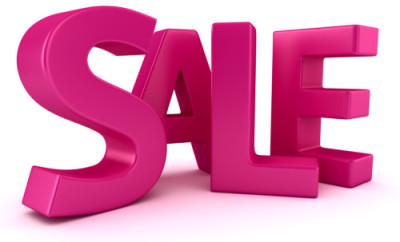 I'm going to have a small blog sale this coming Sunday!
It's all very gently used high end products and everything is on a first come first served basis. I tend to get a crazy number of emails when the sale starts so please be kind to little old me. I reply to every email even to let you know the stuff you want is gone and take my time to do everything correctly. I really appreciate those of you that have participated and always come back for each sale. I really like that because it shows that you are happy with my "service" and that you appreciate my neatness when it comes to keeping makeup looking hardly used. I love the emails I get after everyone gets their goodies! You all are so kind.
I do these sales by myself while Max sits in the corner wondering what the heck is going on and my husband wondering why I won't accept any help (Him handling makeup I think NOT) but providing me with a great pre sale dinner cause that I will except lol!
If you are new my blog sales please read the directions for the sale below. Things move fast and by now the experienced folks know the rules and email lightening fast from jump so you don't want to waste time reading through them on Sunday!
Here are the rules you'll see SUNDAY:
Please note that I do not have time due to the volume of requests to answer questions like: I'm an NW40 in Mac how will this look on my skin tone or this is a pretty lipstick why are you selling it? I go in order of emails (first come, first served) so what always happens is someone snaps up what you want before I get to your email reply with your decision. Use Google to research!
The most important things to remember are to email me at crystalis007@gmail.com to buy, this sale is for US & Canada residents only, and Paypal is the only accepted form of payment. I love to pass on gently used items I'm not getting use out of. They'll be only high end items this time around! It's a great opportunity to get some high end brand items for less!
I ship everything in new packaging w/bubblewrap and everything is in great condition. I am a little obsessive about keeping my makeup neat and I leave makeup sanitizing to the buyer. That way whatever you prefer (alcohol/beauty so clean spray etc.) is used on your product.
Check out the "rules/guidelines for purchasing below" in case its your first time!
Here's how to tell the condition of the item listed for sale below:
(B)- The item is brand new-never swatched.
(S)- The item has just been swatched – I never dipped a brush or anything  else in the product.
(G)- Gently used item. I used the product a few times.
All of these items were purchased by me. Some Mac products were purchased at the CCO where you can get Estee Lauder brands at a discount.
If you want to get a closer look at an item click on the picture of the item you want and the pic gets bigger:)
Send me an email at crystalis007@gmail.com with a list of items you want and your PayPal email address so I can invoice you. I'll send you a PayPal invoice for the items still available on your list and you have 24 hrs to pay the invoice. If you pass on paying the invoice then the item goes up for grabs again.
I will only ship to the address on your Paypal account to qualify for Paypal protection but I also include delivery confirmation for each order as a part of the shipping costs/fees.
Buyers from the US & Canada only please!
SHIPPING is $3 per order and .50 cents per additional item.
ALL SALES ARE FINAL!
I'm going to update status of the sale items using these terms:
SOLD-Item has been paid for by the buyer
PENDING-Item has been invoiced and within 24 hrs must be paid for or item goes back up for sale