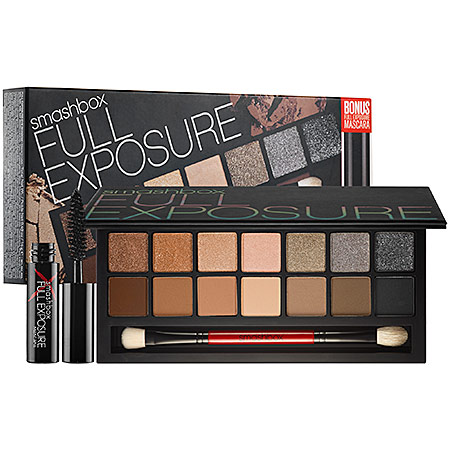 Smashbox Full Exposure Palette, $49 at Sephora
I think this was the surprise of the year for me. I saw this palette and it instantly went into my Sephora cart. I haven't had a chance to play with it yet but since I showed it in a recent YouTube video I have gotten a lot of requests for swatches so here we go!
But first take a look at the palette….drink it IN. Click on a picture to make it bigger!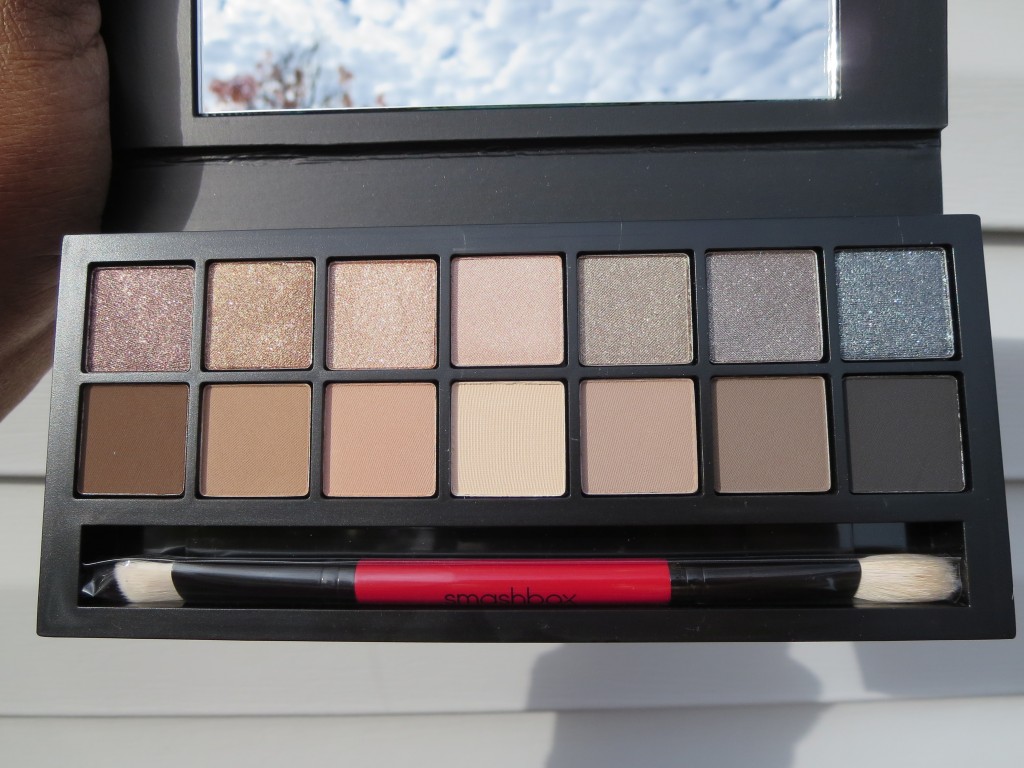 S1,M1, S2, and M2
S3, M3, S4, and M4
S5, M5, S6, M6, S7, and M7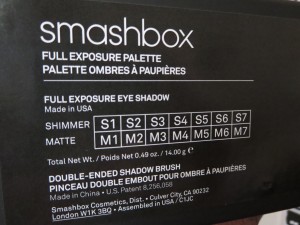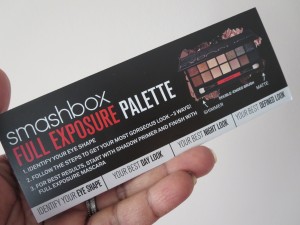 So the shadows don't have real names. They are either Shimmers (S) or Mattes (M) followed by a number. I included a picture of the back of the palette (top left) so you can see what I mean. I can't wait to dig into this palette. I love the two sided brush inside and there is a nice booklet also. I'll let you know how this is after I get into using it.
Hope the swatches help!
From Sephora's website:
What it is:
A set of universally awesome neutrals that's essential, effortless, and enhanced for your eye shape.
What it does:
This totally versatile palette is organized with crease-resistant, long-wearing shimmers in the top row and velvety smooth mattes along the bottom. Fourteen essential neutral shades include a range of nudes, blacks, shimmers, and mattes. Use the brilliant eye shape chart, dual-ended brush, and Full Exposure Mascara to complete any look.
This set contains:
- 0.035 oz x 7 eye shadow in shimmer shades (top row): Chocolate Brown with Golden Pearl, Deep Golden Brown with Gold Pearl, Soft Gold with Gold and Silver Pearl, Light Tan with Gold and Silver Pearl, Golden Wheat with Gold Pearl, Midtone Slate with Silver Pearl, Rich Grey with Multicolor and Silver Pearl
- 0.035 oz x 7 shimmer eye shadow in matte shades (bottom row): Matte Warm Chocolate Brown, Matte Midtone Brown, Soft Matte Midtone Tan, Creamy Matte Beige, Soft Light Taupe, Ashy Dark Brown, Suede Black
What else you need to know:
Smashbox has taken the guesswork out of application with a cool, new dual-ended brush. There's a fluffy end perfect for blending matte shades and a flat end to easily lay down the shimmer shades without sparkle overload. Plus, it's double-sided with black bristles on one side and white on the other, so you'll never accidentally dip a light shade into a dark shade.