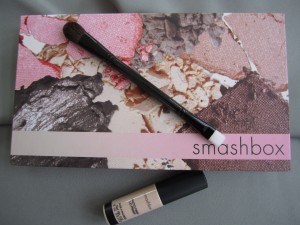 It's here, the palette I've been waiting for! Smashbox Softbox Eye Shadow Palette. Nine beautiful eye shadows and two cream liners. There is also a double ended brush and a small sample size of Photo Finish Lid Primer. Included inside is a nice little guide to different looks. This is such a cute set. I'm not a big Smashbox fan but I saw this palette and fell in love!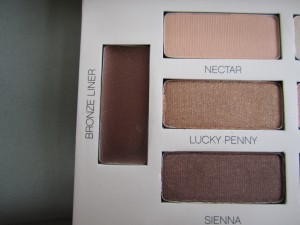 Far left side of palette
Center of the palette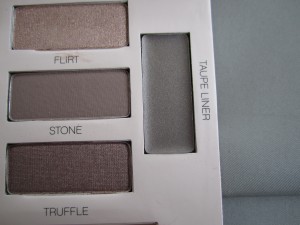 Right side of the palette
I'll tell you more about this palette after I use it. I can't wait to try this baby out!