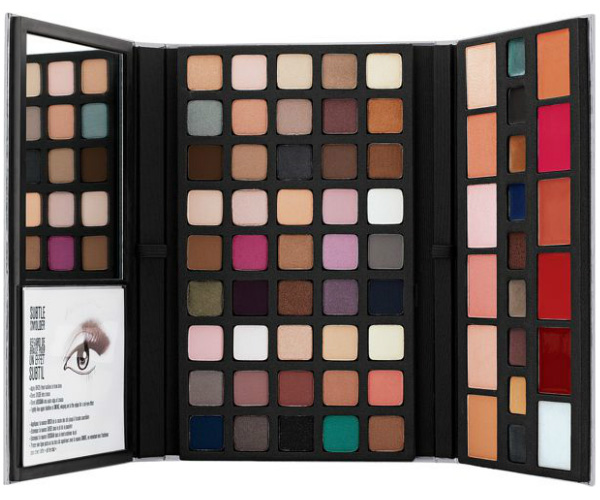 There is nothing like a good giveaway to get things going mid-week! I picked this beauty up at the Cosmetic Company Outlet for one of you to enjoy. It has everything you need (minus your fav foundation!) to get glamourous quickly!
Included are 45 eye shadows, 9 cream eye liners, 1 bronzer, 2 highlighters, 3 blushes, and 6 lip glosses! Un-freakin-beliveable! This is open to everyone! If you have a mailbox I will get it to you.
Please use the Rafflecopter tool below to enter.
Good luck to you all! Happy Wednesday!