Sonia Kashuk Jewel of an Eye Palette, $16.99 at Target (Limited Edition!!)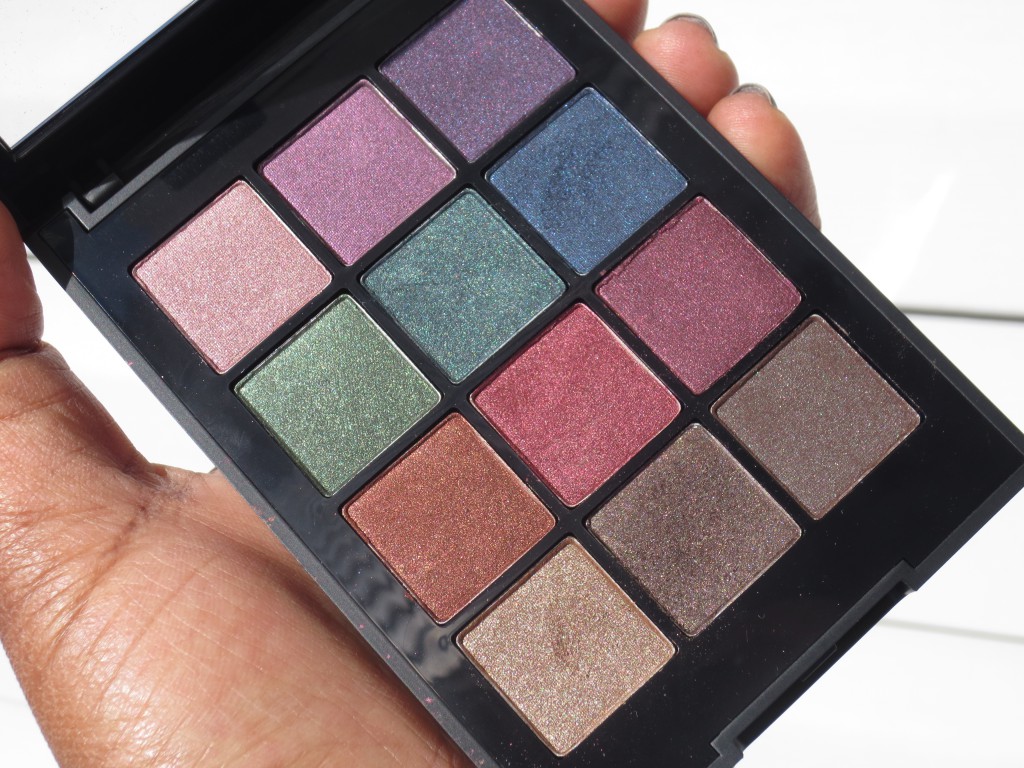 I am trying this palette out for The Chopping Block #5 series on YouTube. I decided that before I really started digging into this beautiful palette I'd swatch it for you! I've used three shades before taking these picks so the palette does show a little wear but not much. I got a lot of email requests for swatches because this is limited edition and disappearing off of the shelves at Target quickly.
Get it before its gone. Here are those quick swatches, remember you can click on a picture to blow it UP!
The eyeshadow colors in the palette don't have individual names. So far I'm loving the pigmentation its fantastic!
Just a few things worth noting that are on the label on the back of the palette. There is a warning not to use these shades in the lip area and these shadows aren't tested on animals. So there ya go! I'll do a review on the palette in The Chopping Block #5 Review video in a few days watch out for it:)