Defining Eyes Palette ($55 at sigmabeauty.com)
I've seen the swatches (Tiffany's blog post with swatches is here) and watched the Breaking Dawn tutorial Tiffany did on her YouTube channel recently.  I'm still pondering this one. The colors look good. I like the variety of shades and this palette looks like I could get a lot of use out of it.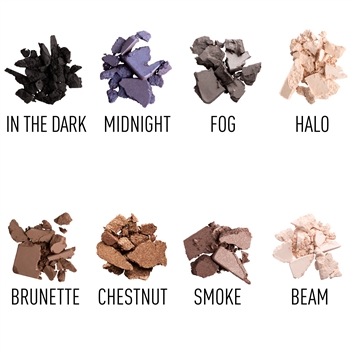 I just don't like Sigma palette packaging. It's not appealing to me. It's kind of boring and blah. But its the colors that matter I guess. I think there is a good mix for neutral looks and the shade midnight looks really good. Hopefully they will infuse some style into their stuff in the future. I'm not talking anything crazy but have you seen Urban Decay palettes Sigma? They have STYLE! Maybe sometimes it looks like your crazy Aunt Betty that drinks too much egg nog during the holidays created some of the palettes but hey you know what it is right? It's Urban Decay without a doubt.
I use the Sigma Paris Palette and love the shadow texture. So I can't say I will pass on this yet. I love to support products like this that are from a YouTuber or Blogger. So I'm torn!
What are you thinking? Yay or Nay? Please let us all know. I love to get your opinion on these things!