Posts Tagged 'tarte'
Posted by crystalis007 on October 21st, 2012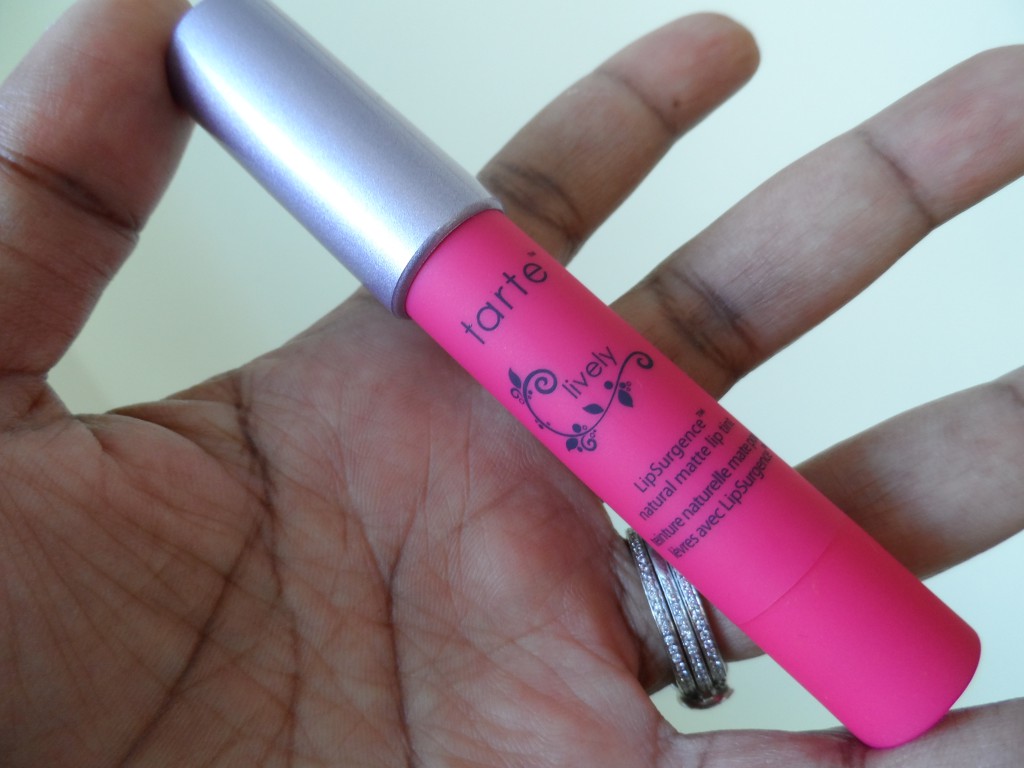 Lively Natural Matte Lip Tint-$24 (.10 oz.)
I picked this up from Ulta and I am crazy about it. I have tried the LipSurgence Luster shades before but this matte one is AMAZING. First off the color-its a bright fuchsia pink. That is where I live and breathe when it comes to lip shades. I can't get enough pink and red. The brighter the better!
So lets talk about the formula. I don't know how they managed to make one of the most comfortable mattes I've ever used taste and smell good. I slap more of this on when I think my breath smells bad. True story. It's minty! It feels tingly on my tongue and really moisturizing on my lips. How they got all those features/benefits and a super pigmented shade in the tube is a mystery to me. The lasting power is superior also. This is one of those colors that you can get through most of the day on.
Check out the color payoff! AMAZEBALLS!