The QVC Today's Special Value from Tarte is really good today. I got an email about this over last weekend so I picked mine out earlier this week when they were doing Easy Pay for everything and it came yesterday. All you have to do is pick your concealer shade (I got Deep) and you get 8 full size products for $60+ shipping. I usually skip sets because they usually contain a few thing I could use and then a couple things I'm not so excited about. Another issue for me is pigmentation. I want the colors to show up on my deeper skin tone. But I can use all of this! The price is amazing. I wanted to try the Lights, Camera, Lashes! mascara and its usually $20 a tube and the Maracuja Lip Gloss is $21 a tube. I just reviewed one of the other lip gloss colors in a deeper shade called Flush and I liked it.
If you'd like to check out the presentation they are on QVC  at 4:00-5:00pm EST today and from 8:00-9:00pm EST this evening. They've sold over 10,000 of these kits this week so far and I can see why. If your not familiar with QVC the Todays Special Value price is good till midnight tonight. I'm not sure what the price will be tomorrow.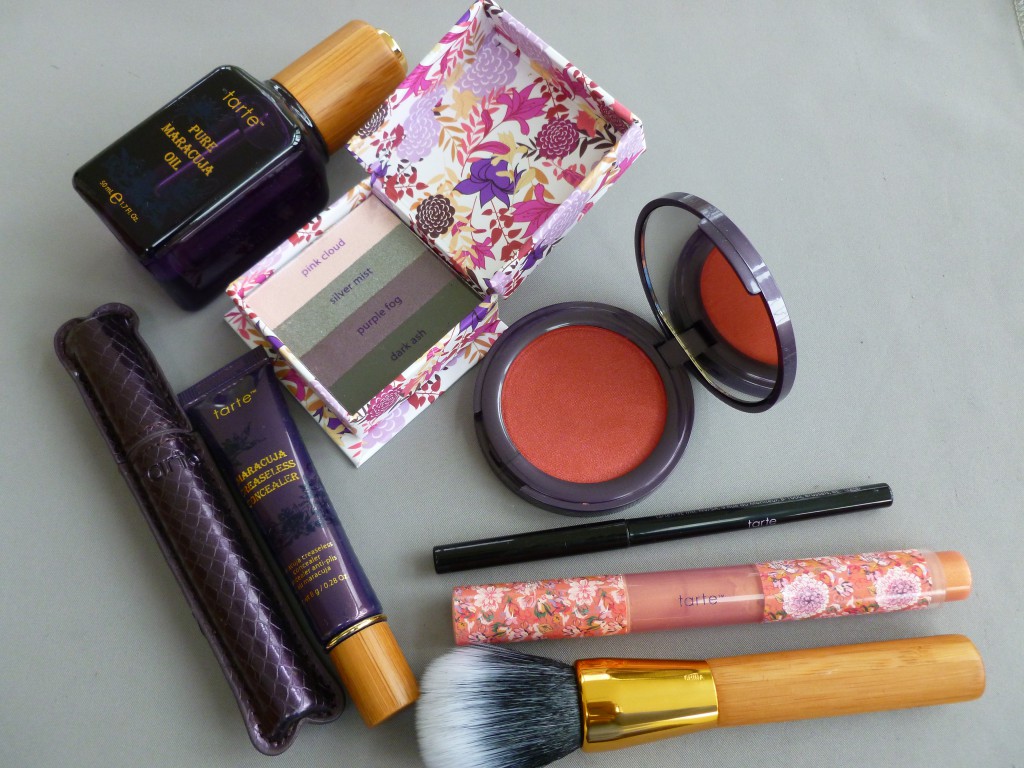 Included in Set:
1.7-fl-oz pure maracuja oil with dropper

0.28-oz Maracuja Creaseless Concealer in Fair, Light, Medium, Tan, or Deep

0.24-fl oz Lights, Camera, Lashes! Volumizing Mascara in Black

0.20-oz Envoke the Smoke Eye Shadow Quad with four eye shadows in Pink Cloud, Silver Mist, Purple Fog, and Dark Ash

0.19-oz Air Blush in Amused, a shimmering poppy

0.12-fl-oz Maracuja Divine shine Lip Gloss in Peaceful, a nude pink

0.01-oz Cashmere Waterproof Eyeliner in Black

Blush brush
I showed a pic of my set when it came in yesterday on Instagram. I'm crystalis007 on there. I love taking pictures so it's been fun! Here's how the 8 piece set looks when you open the box.
Check out more information on this at www.qvc.com.