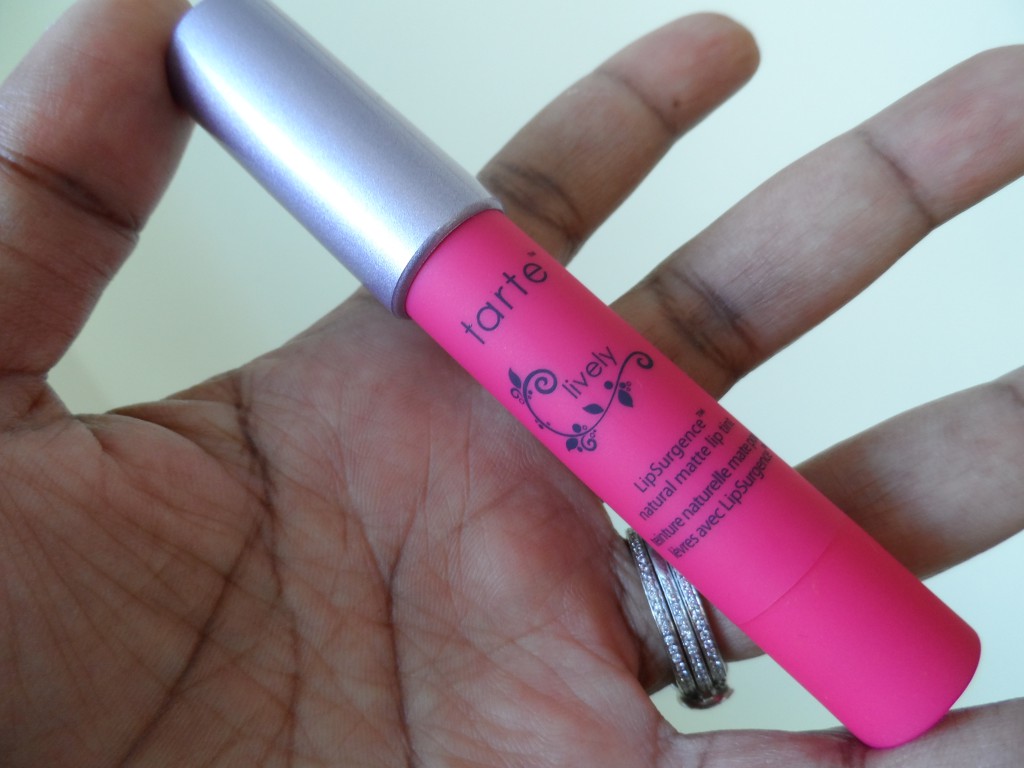 Lively Natural Matte Lip Tint-$24 (.10 oz.)
I picked this up from Ulta and I am crazy about it. I have tried the LipSurgence Luster shades before but this matte one is AMAZING. First off the color-its a bright fuchsia pink. That is where I live and breathe when it comes to lip shades. I can't get enough pink and red. The brighter the better!
So lets talk about the formula. I don't know how they managed to make one of the most comfortable mattes I've ever used taste and smell good. I slap more of this on when I think my breath smells bad. True story. It's minty! It feels tingly on my tongue and really moisturizing on my lips. How they got all those features/benefits and a super pigmented shade in the tube is a mystery to me. The lasting power is superior also. This is one of those colors that you can get through most of the day on.
Check out the color payoff! AMAZEBALLS!
You don't have to sharpen this at all you just twist up the bottom. I do crazy things when I like something. After wearing this the first time I twisted it as far as it would go to see how much I have. It's a decent amount so no worries there. At $24 per shade I will be on the lookout for a deal on these. There is a red shade called Fiery that I'd like to test out next. There are six matte colors available at Ulta. Don't worry there are some shades that aren't so bright if that isn't your thing. I know not everyone is a fan of super bright lips!
Check these matte tints out if you haven't already. I was so focused on the other LipSurgence products that I missed these. Swatch them at Ulta or Sephora and don't forget to smell them also. If you pick one up don't forget that in a pinch you can slap this on to cover onion/garlic bad breath really well.