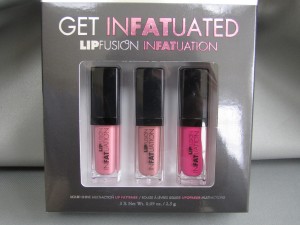 Angelic, First Crush, and Lollipop (.09 oz. each)
Happy Friday! Here's a little lip set I picked up from my favorite site Hautelook recently. Since I already have FAT lips I thought I'd give one of you FAT lips!
There are three small but deadly lip fatteners in this sample set. The colors look beautiful don't they?  The directions on the back say to apply to clean dry lips with the applicator brush. A single coat has a sheer effect or layer for more coverage.
The lip gloss is paraben and silicone free. Whoever wins this is going to have to let me know how this is because I've never tried it:)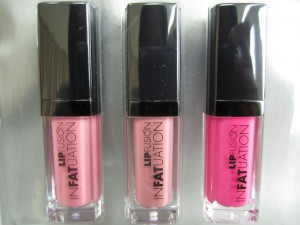 Giveaway ends on April 15th!
Rules:
1-Comment/Leave a Reply on this post and let me know which cosmetics brand makes the best lipstick in your opinion. Which brand makes your favorite colors?? I love YSL lipstick even though it's too EXPENSIVE!
Make sure you leave the best email address to reach you at in the Mail: Will not be published/required area. Make sense?
2-One entry per person, international readers welcome. I have to mail this to you, only enter if that's ok!
I'll contact the winner on April 16th by email!