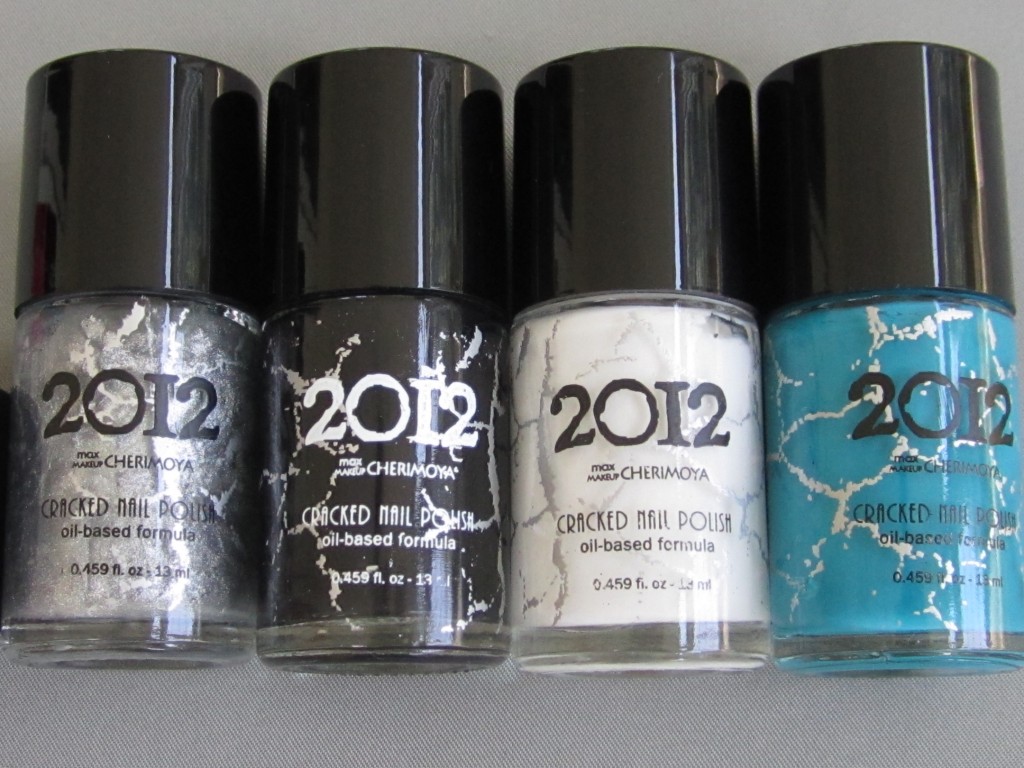 Are you over crackle nail polish? I am NOT. I got these pretty crackle colors from Sam's Beauty and I thought that these would be great for a giveaway! Sam's Beauty is having a great special this month and you can pick out three Max 2012 crackle shades for $3.99! Check out this direct link for a look at all the colors available-they have a million colors!
Up for grabs in this giveaway are four pretty colors. Apocalypse (silver shatter), Eternity (black shatter), Innocence (white shatter), and Savior (teal shatter) they all could be yours! Take a look at the directions/rules below and enter to win!
Giveaway ends on August 5th!
Rules:
1-The winner will be a Facebook friend or Google Friend so Like Us on Facebook if you haven't already-you can do that on the right side of this website. We are on Facebook as crystalis007.com.
OR you can be a Google Connect Friend that's on the front right side of the site also under the YouTube video box-if there is an error message type in www.crystalis007.com again in your browser. A fresh page usually gets rid of that error message.
2-Comment/Leave a Reply on this post ONCE and let me know if you have any crackle nail polish colors.
Make sure you leave the best email address to reach you at in the Mail: Will not be published/required area. Ok? Only I can see your email address if you put it in that area.
3-One entry per person, international readers welcome. I have to mail this to you, only enter if that's ok!
I'll contact the winner on August 6th by email or Facebook privately!
Here's a little NOTD look I did with Immortal a beautiful crackle pink Max 2012 color.
Disclosure: These items were provided by Sam's Beauty.